European Heat Wave? It's the New Normal.
96-100 Skierniewice
Budapest
Saxony-Anhalt
Brandenburg
,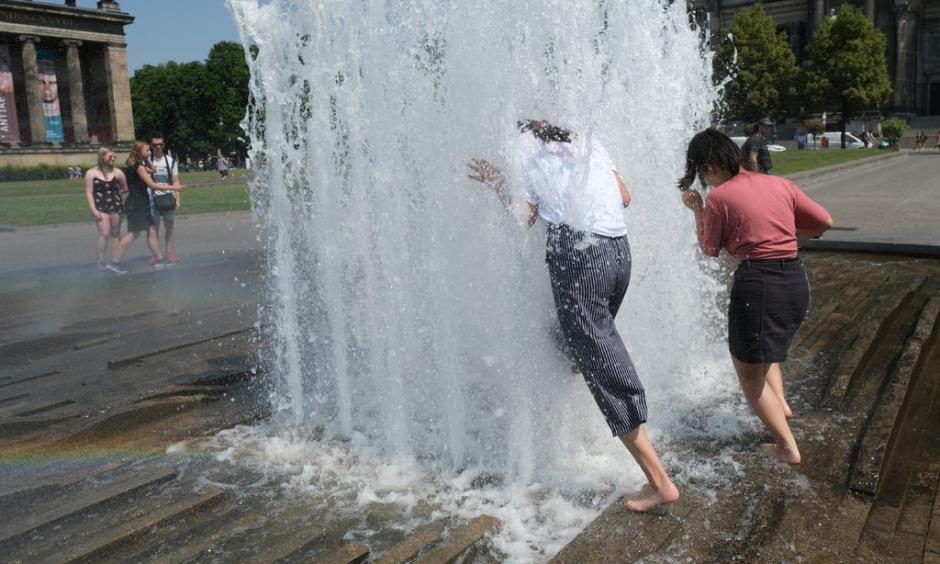 Heat waves like these are becoming more frequent and prolonged, with hotter temperatures appearing earlier in the season, weather experts say. Here's what to know as the mercury rises.
...
While scientists have yet to draw a firm connection between this particular heat wave and global warming, it fits a clear overall trend. As the climate changes because of greenhouse gas emissions, heat waves around the world are occurring more often, and they are hotter and last longer.
The jet stream and other circulation patterns are changing. This favors the buildup of hot and dry conditions over the continent, sometimes turning a few sunny days into dangerous heat waves, according to Dim Coumou, a researcher at the Institute for Environmental Studies at Vrije University in Amsterdam.
...France's national weather agency said that heat waves were already on the rise. The number of heat waves in France has doubled in the past 34 years and is expected to double again by 2050, while their intensity has also increased.
In some parts of Europe, this isn't even the first heat wave of the summer. In Poland, temperatures soared earlier this month and left the city of Skierniewice running out of water. The local government asked people to limit activities like watering lawns and washing cars. Alerts have been issued for nearly all provinces for the upcoming temperatures.
The heat in Hungary has already broken records this month, reaching 35.8 Celsius in Budapest on June 17, a new high for this time of year.
...
One of the biggest concerns across stretches of Europe is that transit infrastructure — like tram and train tracks — could buckle and cause accidents, and the imposition of speed limits to help increase safety could slow traffic.
...
Warnings about the rising risk of wildfires have also been issued in many of the affected countries, a cause for concern as there is already an increase in fires this year.
By mid-June, the number of wildfires across Europe had already far exceeded those in the entire 2018 season, according to the Emergency Management Service of the European Union agency Copernicus.