Eye of a monster: Terrifying images of Hurricane Irma, 2017's strongest storm on Earth
,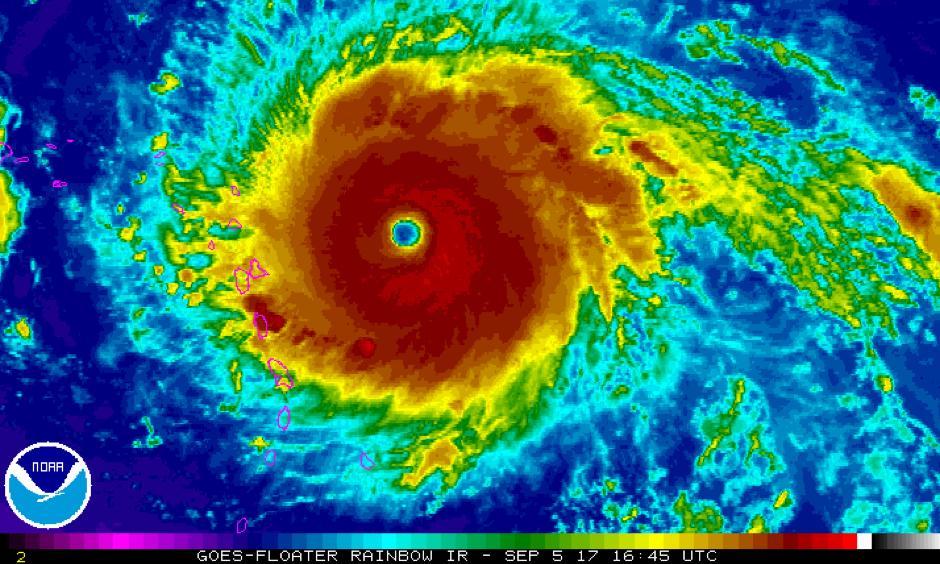 Hurricane Irma is about as intense as storms get in the Atlantic Ocean. The powerhouse Category 5 storm packs winds of 185 mph — making it this year's strongest storm on Earth so far.
The storm also ranks as one of the most powerful hurricanes ever observed in the Atlantic Ocean and bears close resemblance to the super typhoons that form in the western Pacific Ocean.
The National Hurricane Center described the storm's appearance Tuesday morning as both "spectacular" and "extremely impressive."
It has all of the textbook features of an extreme hurricane. The storm is almost perfectly symmetric with a clear eye. Towering thunderstorms wrap around the calm center, tilting outward with altitude — a phenomenon known as the "stadium effect." And then orbiting the eye are small swirls known as meso-vortices.