The Fires Are Out, but Australia's Climate Disasters Aren't Over
Rainbow Flat NSW 2430
Conjola Park NSW 2539
Hallidays Point NSW 2430
,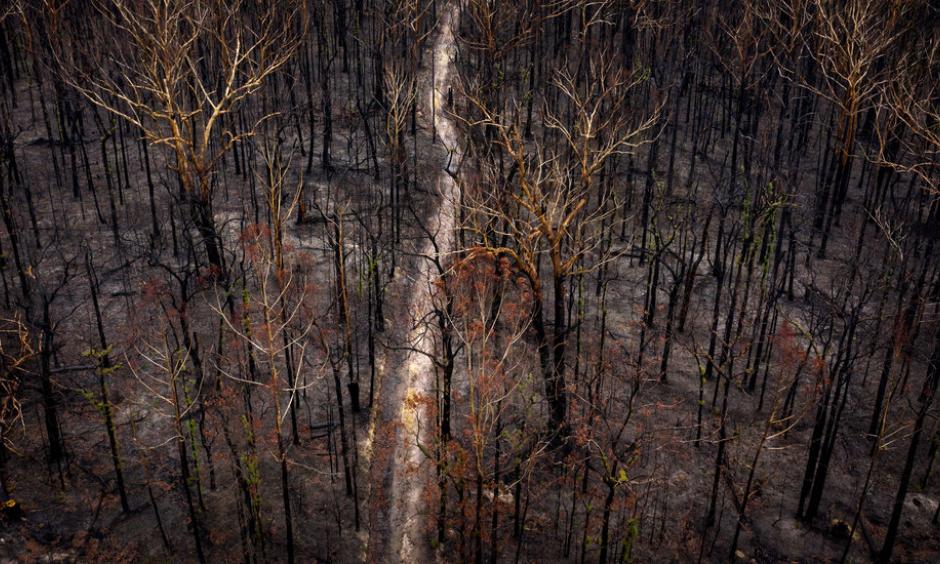 Climate Signals Summary: Climate change is increasing the risk of wildfires and drought, and leading to more frequent and intense extreme rainfall.
---
Article Excerpt: Australia's hellish fire season has eased, but its people are facing more than a single crisis. With floods destroying homes not far from where infernos recently raged, they are confronting a cycle of what scientists call "compound extremes": one climate disaster intensifying the next.
Warmer temperatures do more than just dry out the land. They also heat up the atmosphere, which means clouds hold more moisture for longer periods of time. So droughts get worse, giving way to fires, then to crushing rains that the land is too dry to absorb.
One result of that multiplier effect for Australia — a global bellwether for climate change's effects — is that rebuilding after a disaster becomes far more complicated. Many Australians in disaster zones complain that their government, after dismissing climate change for years, has yet to outline recovery plans that are clear and that take future threats into account.
At the same time, the economic costs of a changing climate are skyrocketing. Philip Lowe, the governor of the Reserve Bank of Australia, warned recently that Australia was already paying a price, and that it would only go up.
...
In Conjola Park south of Sydney, where fires over the New Year holiday destroyed 89 homes, the lake recently flooded, causing still more damage. Up and down Australia's east coast, trees killed by drought, charred by flame and toppled by thunderstorms have crushed cars and homes.
Neither insurers nor residents are sure which disaster to blame. One thing that's clear is that the stacking crises put people at risk and multiply their anxieties.
...
The extremes have been especially severe north of Sydney, where Mr. Ruprecht and his wife are living in a converted metal shed, for now.
First came the drought, which wore on for years, leaving farms and forests dusty, brown and brittle. When the fires arrived in October and November, before summer had even officially started, anyone with knowledge of the bush knew there would be months of pain and struggle.
"It was a bomb ready to go off," said Ian McMullen, 56, a third-generation timber owner, who estimates that he lost a half-million Australian dollars to the fires.
...
Up the road, in a shop for local artists, 63-year-old Jenny Dayment said, "Change is certainly happening all around us." She cited little things, like rising humidity and shifts in the bird population.
After so many years of people praying for rain, the recent downpours have been bittersweet, Mrs. Dayment said. Even as they have turned the ground green again, they have brought the ominous crack of falling trees.
"Maybe we'll get some normalcy back in our day-to-day routines," she said. "But people are going to be wary for a very long time. I don't think we can ever be the same."