Floods in 2009 and 2015 were worst in Cumbria for centuries – study
,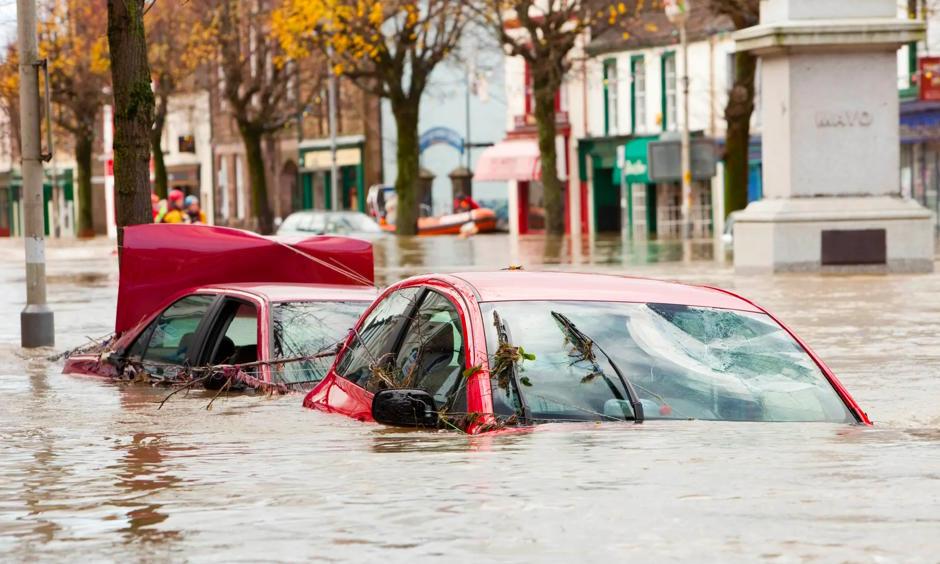 The floods of 2009 and 2015 in north-west England were the worst for more than 550 years, according to groundbreaking analysis of lake sediment in the region.
Residents have long suspected that the devastating floods were the worst in living memory, but this confirmation – from an analysis of lake sediment layers – provides a unique window on to the history of flooding in one of the wettest parts of England, and reveals the global climate crisis.
Floods in the region in 2009 and 2015 – the latter the result of Storm Desmond – grabbed the headlines at the time, but are increasingly being linked to evidence of the UK's vulnerability to the climate emergency. The new analysis shows that the most recent floods were unprecedented in key respects.
...
Richard Chiverrell, a professor of physical geography at the University of Liverpool, and the lead scientist conducting the research, said: "The convergence of information suggests a link with a warmer world and recent extreme flooding is likely."
Climate crisis: flooding threat 'may force UK towns to be abandoned'
He said factors such as the way land is managed and changing farming practices were likely to have only a small effect, compared with the overriding force of changing weather.
He added: "The unprecedented nature of the recent phase of extreme floods accords with statements from the Environment Agency that climate changes and associated impacts on the frequency and magnitude of extreme events are one of the greatest challenges facing our society."