Floods, Record Warmth, High Winds: It's the Winter of 2018, European Edition
by
Weather Underground | Category 6
,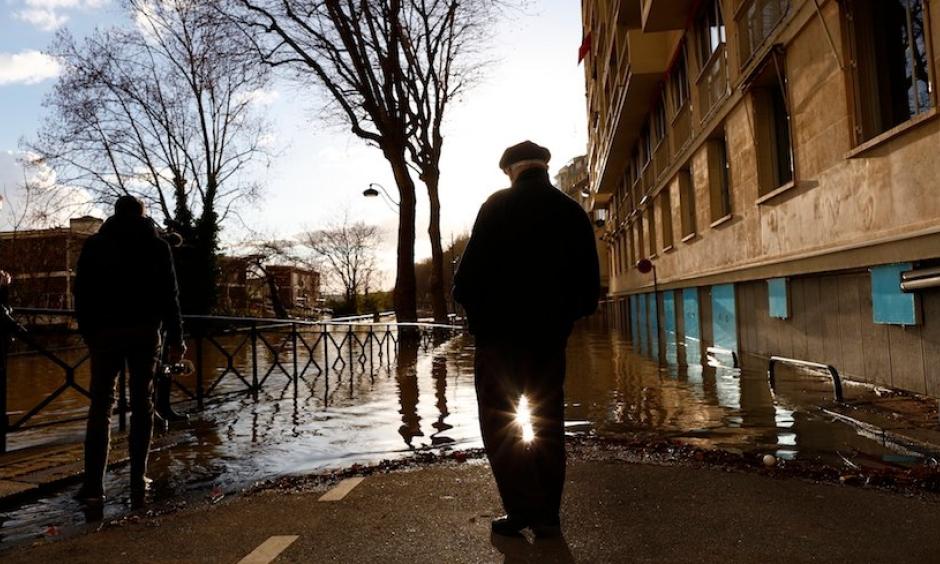 A January "warm wave"
Wednesday was the mildest January day on record across parts of northern Europe. This includes the coastal German town of Cuxhaven, which reached 13.8°C (56.8°F). At Sønderborg, Denmark, a nationwide January heat record was set with 12.9°C (55.2°F), topping the nation's old monthly record of 12.4°C (54.2°F) from 2005.
Parts of western Europe now have a good shot at ending up with their warmest January on record. Geneva, Switzerland, has been running more than 1°C (1.8°F) above its previous record for the month as a whole, and France is likely to eclipse its monthly record set in 1936, 1988, and 2014 by as much as 0.3°C (0.5°F). Cannes, France, set a new monthly high on Jan. 4 with 22.9°C (73.2°F). With help from warm downslope winds, Jan. 22 saw the warmest daily lows ever recorded in January over parts of southern France, including 14.5°C (58.1°F) at Montpelier. All-time January highs were set on Monday in the Spanish cities of Valencia (26.6°C/79.9°F) and Barcelona (23.8°C/74.8°F).
At the same time that parts of the central and eastern U.S. suffered through their coldest holiday week on record, western Europe was smashing heat records. Both France and Germany had their warmest New Year's Eve on record. An analysis by Michael Theusner (Klimahaus) showed that 183 of Germany's 224 stations with at least 50 years of record had their warmest Dec. 31 on record. Leipzig-Holzhausen, where records began in 1863, beat its previous record-mild New Year's Eve (1901) by 1.3°C with a high of 13.7°C (56.7°F).