Florida's Migrant Farm Workers Struggle After Hurricane Damaged Homes, Crops
,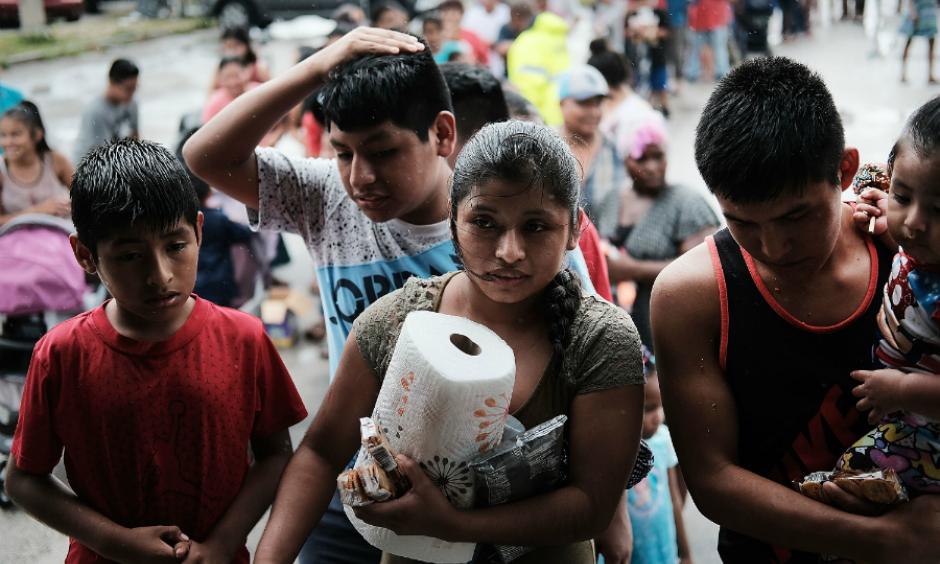 Hurricane Irma knocked millions of dollars worth of oranges and grapefruits to the ground. Its high winds mowed down thousands of acres of sugarcane, toppled nursery plants, and decimated the avocado crop.
The damage will cost the state's agricultural industry billions, but for the migrant workers who pick these crops and work in the fields, the storm means real hardship that will test lives already on the edge.
"If you listen to the news coverage about Irma, you'll hear about damage to the farms. You don't ever hear about impact to farm workers," said Jeannie Economos, the pesticide safety and environmental health project coordinator with the Farmworker Association of Florida. "And there's a critical piece—an intersection of climate change and living and working conditions for migrant workers."
The storm destroyed housing across communities that are home to many of the estimated 300,000 migrant workers in the state. Now, the damage to Florida's agriculture industry will mean fewer jobs, and because of their legal status or lack of a permanent address, many migrant workers don't qualify for relief—or are afraid to seek help. For people already living on the margins, missing even a week or two of work can mean being unable to pay rent, buy groceries or fill up a car with gas.