Florida declares state of local emergency over influx of 'God-awful' toxic algae
St Lucie County, FL
Martin County, FL
,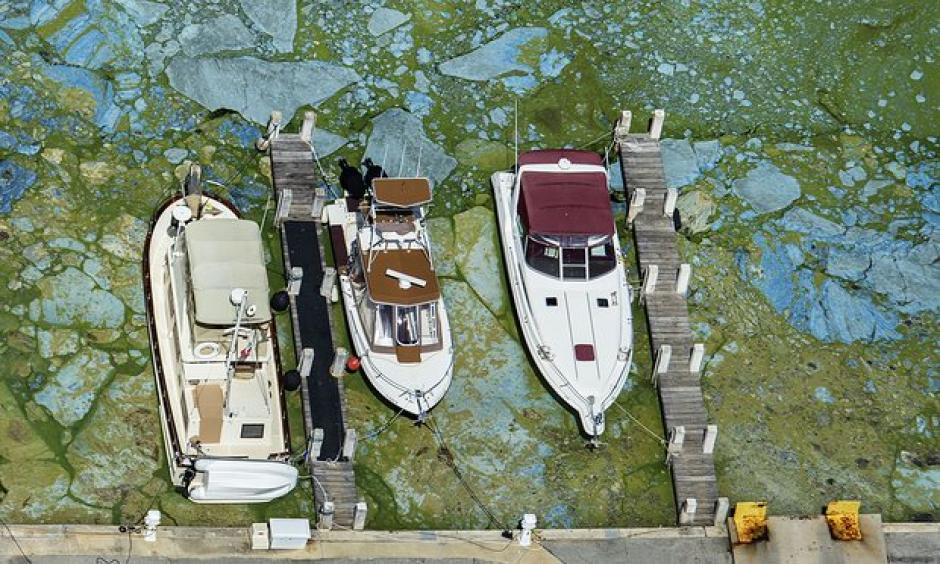 An area of southern Florida has been hit by an "unprecedented" outbreak of blue-green algae, causing miles of waterways and beaches to be swamped with foul-smelling toxins that have caused skin rashes among residents and raised concerns over the fate of marine animals.
Florida governor Rick Scott has declared a state of local emergency in St Lucie and Martin counties, in the Treasure Coast region, after the bloom caused water at some beaches to thicken and turn pea green...
Algae samples from the lake taken earlier this month found levels of toxins 20 times higher than a safety threshold set by the World Health Organisation...
The algal bloom has been triggered by high rainfall, soaring temperatures and nutrient-rich water. Excess water in Lake Okeechobee placed pressure on an aging levee; the US army corps of engineers released water to prevent people south of the lake from being inundated.
Toxins released from the bloom as the algae decays can cause skin rashes, vomiting and respiratory problems in people. There are also fears that manatees, which graze on seagrasses in the estuary area, and sea turtles could be killed off by the toxins