Florida Keys neighborhood's been flooded for over 40 days
,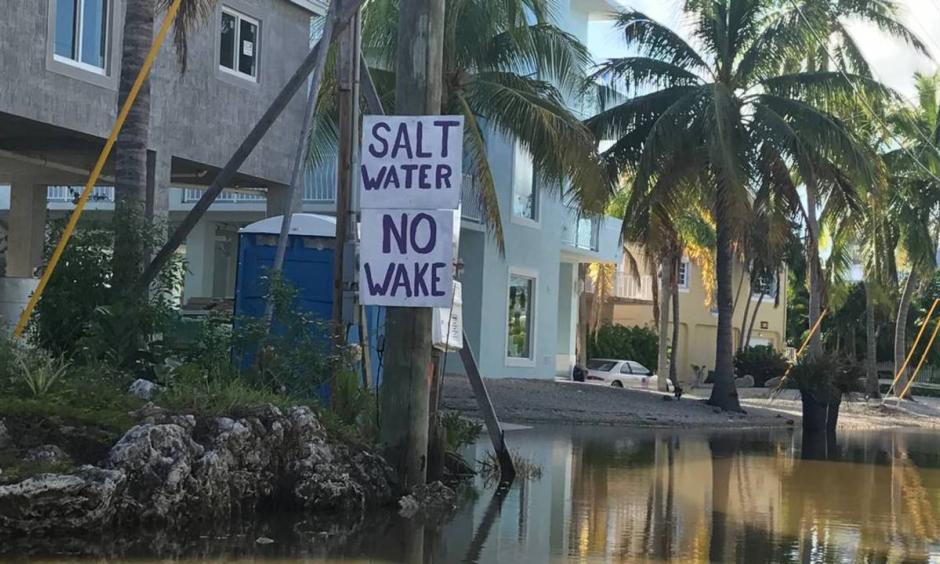 Saltwater has been flooding the low-lying streets of a Key Largo neighborhood for more than 40 days, leaving many residents there trapped unless they can walk or are willing to sacrifice their cars to the nearly foot-high corrosive seawater.
...
The neighborhood, in the northern part of Key Largo on the Florida Bay side of U.S. 1, experiences these types of flood waters annually this time of year, but they usually ebb after a few days.
"The max is three, four, five days. Last year was mild," said Emilie Stewart, who lives on North Blackwater Lane. "This year, it's been 42 days and counting."