Forecast: Strong Nor'easter Will Batter Southern New England — Especially Along Coast — Today
,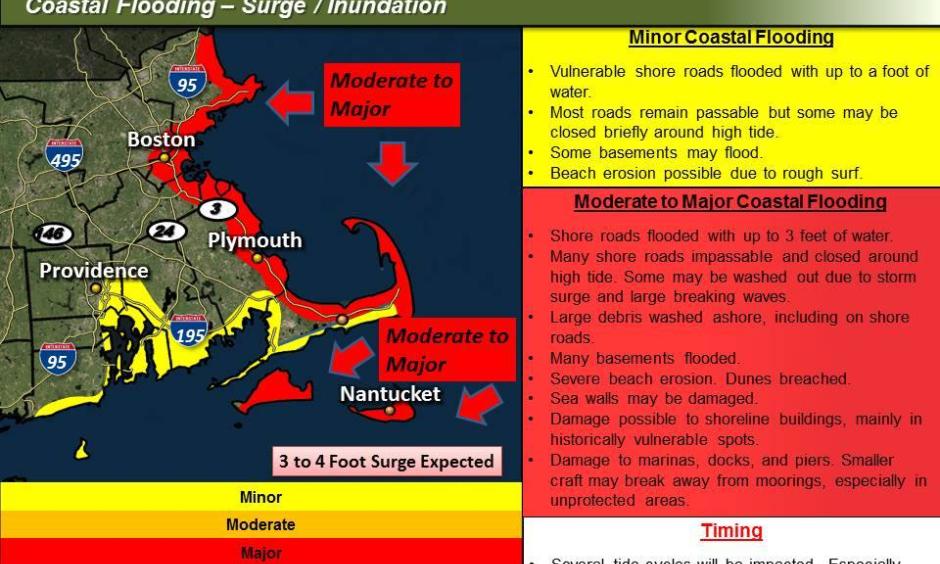 From Salisbury to Plymouth, as well as the Cape and the Islands, a coastal flood warning remains in effect from 9 a.m. Friday until 3 a.m. Sunday.
There will be some structural damage along the immediate coast and quite a bit of beach erosion over the next couple of days. I suspect that there will be areas where the landscape is dramatically changed.
...
Along the coastline the next three and possibly four high tides are going to bring flooding. There will be neighborhoods cut off by floodwaters. Because of the strong winds and wave action, even during low tide, the water may not recede enough to allow for travel.