Fourth Nor'easter in a Row Throws Shade on Second Day of Spring
by
Weather Underground | Category 6
,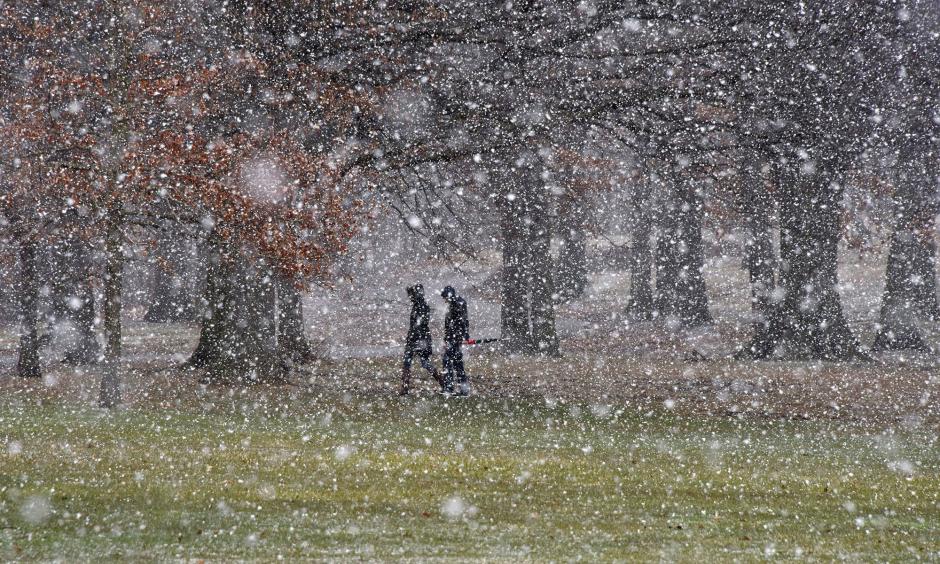 A burst of wet, heavy snow swept its way up the U.S. East Coast on Wednesday, threatening to set major records for late-season snowfall. In a paradox of an equinox, springtime arrived on Tuesday to find winter storm watches plastered along the East Coast from Virginia to Massachusetts. By Wednesday morning, more than 75 million Americans were affected by winter storm warnings or winter weather advisories, and snowfall rates had reached 1"/hour as far north as Newark, New Jersey.
The last three weeks have seen four nor'easters—dubbed Riley, Quinn, Skylar, and Toby by the Weather Channel—dump heavy snow on various parts of the mid-Atlantic and Northeast. Such storms aren't unheard of in late winter and even early spring, but four in a row of this caliber don't occur every winter.
...
Coastal flooding: mostly minor
Toby's storm surge is expected to cause minor flooding (which is more disruptive than damaging) along much of the Mid-Atlantic and Northeast coast, from Duck, North Carolina to Portland, Maine. The NWS has issued a Coastal Flood Warning along the coasts of Delaware and southern New Jersey, where a storm surge of 2 - 2.5' capable of causing moderate flooding is expected. Moderate flooding is considered damaging but not destructive. The highest water levels are expected to occur during the high tide cycle late Wednesday night.
Two cities to watch for possible snow records
As detailed in a weather.com writeup by Brian Donegan, Wednesday could see several major snow records tumble.
New York City: A foot of snow at Central Park, on the high end of expectations, would vanquish the post-equinox spring snow record of 11.8" from March 20-21, 1958. However, Toby is not expected to challenge the city's all-time March record of 21" from the legendary storm of March 12-14, 1888, or the runner-up of 18.1" from March 7-8, 1941. Snow records go back to 1869 at Central Park.