France's farmers on suicide watch as wheat crop fails
,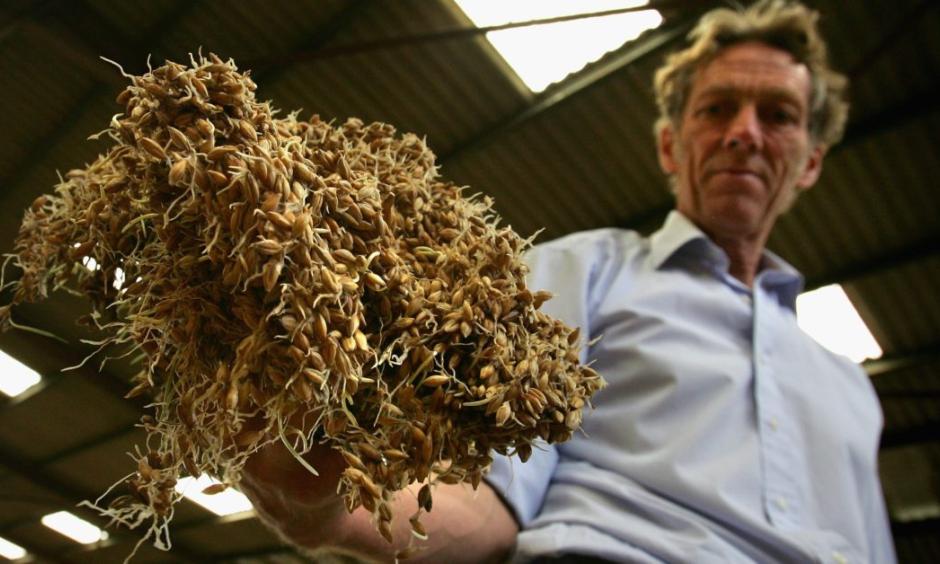 A warmer atmosphere can hold and dump more water. During the past 25 years, satellites have measured a 4 percent rise in atmospheric water vapor that is in line with the basic physics of a warming world.[1][2] Storms reach out and gather water vapor over regions that are 10-25 times as large as the precipitation area, thus multiplying the effect of increased atmospheric moisture.[3]
Scientists expect rainfall extremes to change in Europe under future climate conditions responding to changes in large-scale atmospheric circulation driven by global warming.[4] Observed trends in precipitation and floods over Europe are in line with these future projections, however their climate change signal is quite complex.
Desperate French farmers are increasingly turning to newly created suicide hotlines as the worst wheat harvest in a generation devastates their livelihoods.
Heavy spring rains have crippled the EU's top wheat exporter just as Russia and Ukraine piled on the pressure, depressing prices with a bumper crop. While France's harvest is not complete, the agriculture ministry predicts the worst in 30 years, with yields down as much as 40 percent from the 2011-2015 average.
Italy is affected too, but the French situation is especially dire: Many farmers in the country's central and eastern regions exclusively grow wheat. The overall harvest is expected to be less than 30 million tons, after surpassing 40 million tons last year.
...
Behind the failed crops is a rare confluence of negative factors.
In the spring, exceptionally rainy weather waterlogged the soil and deprived wheat of the sunlight needed for germination, while contributing to the spread of weeds and pests.
The result is not only a meager harvest with yields 31-40 percent lower than the 2011-2015 average. It's also a crop of exceptionally poor quality. "The grains are totally sub-par," de Becdelièvre said. "There is a huge part of it that cannot even be sold for human consumption; it will go for animal feed at vastly reduced prices."
For farmers who already struggled through four consecutive tough years in the Cher, having to sell at cut-rate prices is a terrible blow. With sales looking grim, they will be unable to honor short-term loans, service equipment or buy fertilizer for the next planting season