Frigid winter storm hits East Coast with snow while dire forecasts warn of intensifying 'bomb cyclone'
,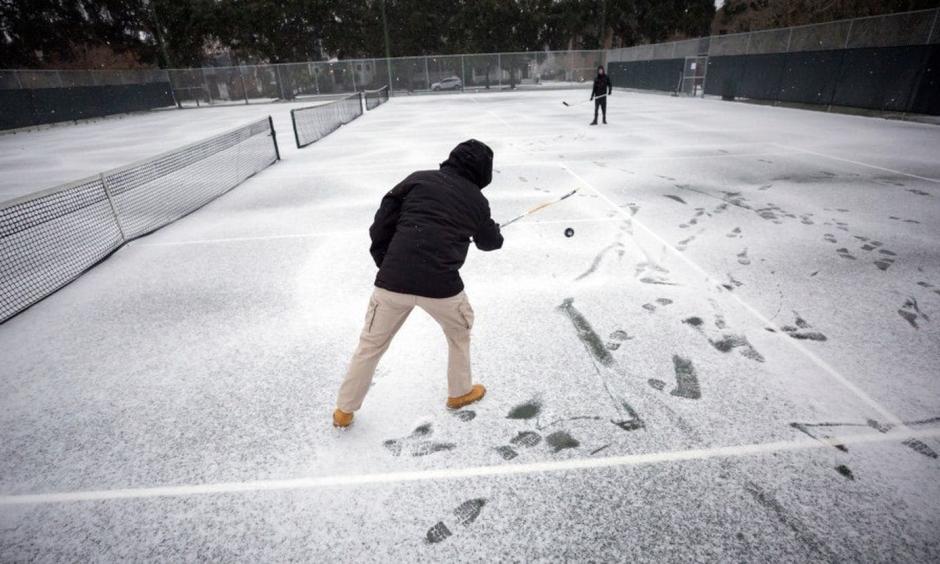 A major winter storm began its frigid assault on the East Coast on Wednesday, draping southern states with levels of snow and ice unseen in decades as forecasters warned that parts of the Northeast soon could face blizzard conditions.
As snow fell as far south as Florida, dire predictions and winter storm warnings stretched north to Maine. The National Weather Service said areas between Virginia Beach and Boston could see up to a foot of snow by Thursday night, with even more possible elsewhere in New England. The governors of Georgia, North Carolina and Virginia declared states of emergency, schools were closed across the Southeast and more than 2,000 flights were preemptively canceled ahead of Thursday's expected onslaught.
The Washington region is expected to miss the worst of the snow, according to the Capital Weather Gang, with forecasts predicting between a dusting to two inches in the metropolitan area. Some points to the east could see up to four inches, while places west of Fairfax and Montgomery could see flurries or nothing at all. But with temperatures plummeting and roads potentially turning icy, schools might open late or close, and commutes could be slowed to a crawl.
Outside the Beltway region, forecasts are calling for heavier conditions, with up to a foot possible in the Norfolk area, prompting Virginia Gov. Terry McAuliffe (D) to declare a state of emergency.
...
Snowfall further north of Washington also could be intense, but some officials are more concerned about the storm's brutal second act, when temperatures are forecast to fall to much as 40 degrees below normal across a wide swath of the Eastern Seaboard, a bitter freeze after several days of already record lows.