A giant reservoir that supplies a California county's drinking water is nearly empty
,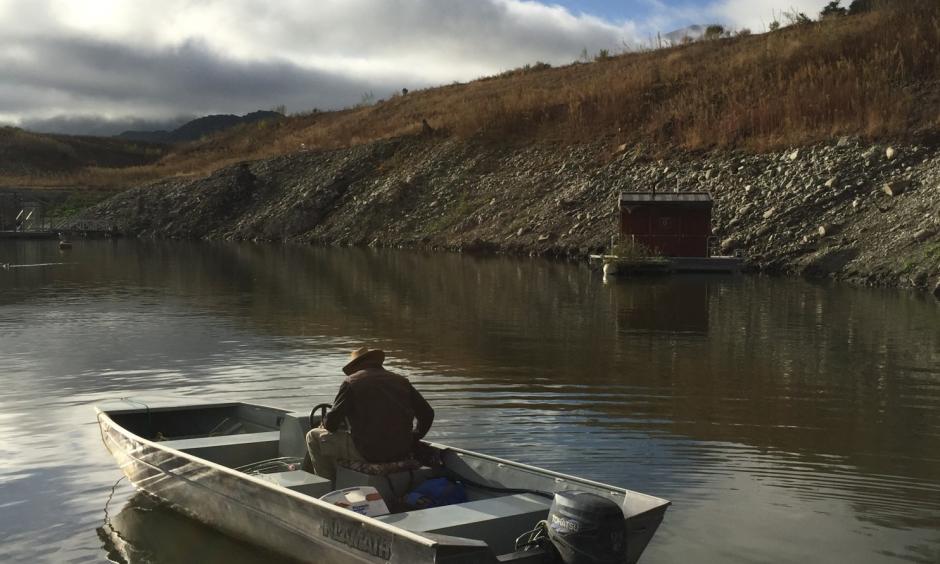 Lake Cachuma, a giant reservoir built to hold Santa Barbara County's drinking water, has all but vanished in California's historic drought. It reached an all-time low this summer — 7 percent capacity, which left a thick beige watermark that circles the hills framing the lake like an enormous bathtub ring. "We're just amazed," Keller said.
Under a sky that hardly ever delivers rain, the lake will only continue to fall, putting nearly a half-million county residents in an ugly situation. As early as January, the depth is expected to be too low to distribute water.
Barring a winter miracle of massive snows and rains extending into April, weather that has forsaken Southern California for more than five years,there will be "no water available next year from the reservoir," said Duane Stroup, deputy area manager for the south-central region of the federal Bureau of Reclamation.
The entire Santa Ynez Valley will then face a future without water. The 3,000-acre reservoir supplies half of what the valley needs to recharge an underground aquifer that nearly every household, business and farm uses to pump water.
...
Santa Barbara is spending $61 million to bring the desalination plant online, a move expected to provide 30 percent of its water needs. The plant was built 20 years ago during another drought, but when rains returned it was mothballed before it began operating.
Desalination is a marvel of technology, but some scientists say it's also an environmental hazard. Pipes that pull in saltwater through tiny holes harm marine animals, and the briny water pumped back into the ocean after purification is pollution. In addition, the massive amounts of electricity a plant requires is both costly and a significant source of carbon emissions.
Regardless, Sinha appears to have a point. "The future of water supply in southern California is desalination and conservation and recycling," Crease said. "I think it's a little bit of everything."
...
"Sad little rains," said Snider, the marina mechanic, as he kicked dirt that should have been deep underwater. "We've had sad little rains for six years."