Global warming is already fueling 'high-tide' floods — and it's only going to get worse
,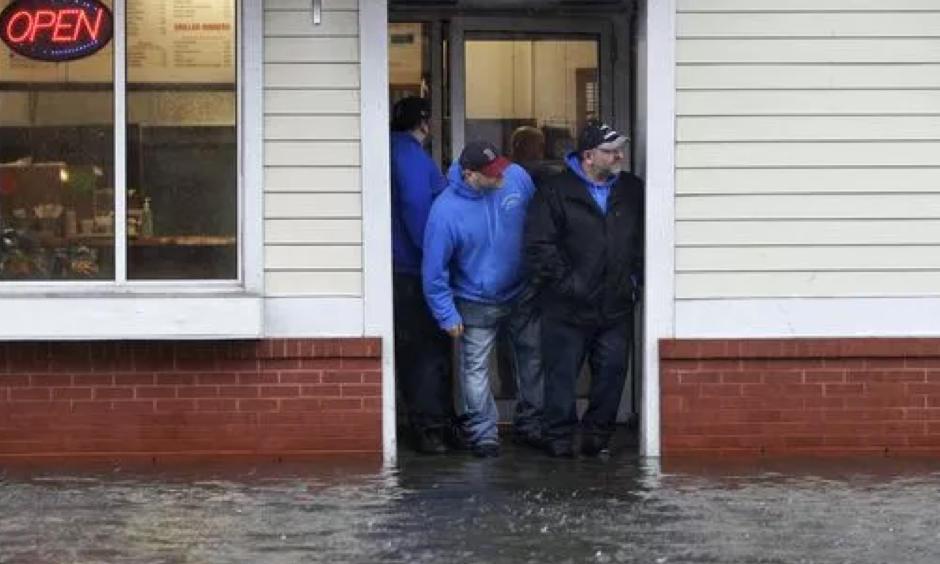 Snow may get the most headlines from nor'easters, but it's the relentless onslaught of waves and water along the coast that can cause the most destruction.
And now, thanks partly to global warming, it doesn't even take a storm to inundate the coast with ruinous floodwaters.
So-called "nuisance" or "sunny day" high-tide flooding is becoming more commonplace across the U.S., and a new federal report released this week warns that such flooding will only worsen in the decades to come.
Incredibly, by the end of the century, such flooding could be a weekly or even daily event in some vulnerable locations of the country, such as Miami, Charleston, S.C., and Norfolk, Va.
"The risk of coastal flooding has been steadily increasing and will continue to in the coming decades," report lead author and oceanographer William Sweet said. At many locations, "today's storm flood will become tomorrow's high tide sometime this century," he said.
The report prepared by the National Oceanic and Atmospheric Administration found that rising seas are the cause: "Due to rising relative sea level, more and more cities are becoming increasingly exposed and evermore vulnerable to high-tide flooding, which is rapidly increasing in frequency, depth and extent along many U.S. coastlines," the report said.
...
Sea-level rise is accelerating around the world, thanks to ongoing melting of ice sheets in Antarctica and Greenland, a recent study suggested. At the current rate of melting, the world's seas will be at least 2 feet higher by the end of the century compared to today.
...
Sea level has risen nearly 8 inches worldwide since 1880 but, unlike water in a bathtub, it hasn't risen evenly. In the past 100 years, it has climbed about a foot or more in some U.S. cities because of ocean currents and land naturally settling — 11 inches in New York and Boston, 12 in Charleston, 16 in Atlantic City, 18 in Norfolk and 25 in Galveston, Texas, according to NOAA.
As the Earth's temperature warms, so do the seas. Heat-trapping greenhouse gases such as carbon dioxide and methane cause more land ice (glaciers and ice sheets) to melt and water to expand. Warmer water simply takes up more room than cooler water.