The Great Barrier Reef is under severe stress – but not dead yet
,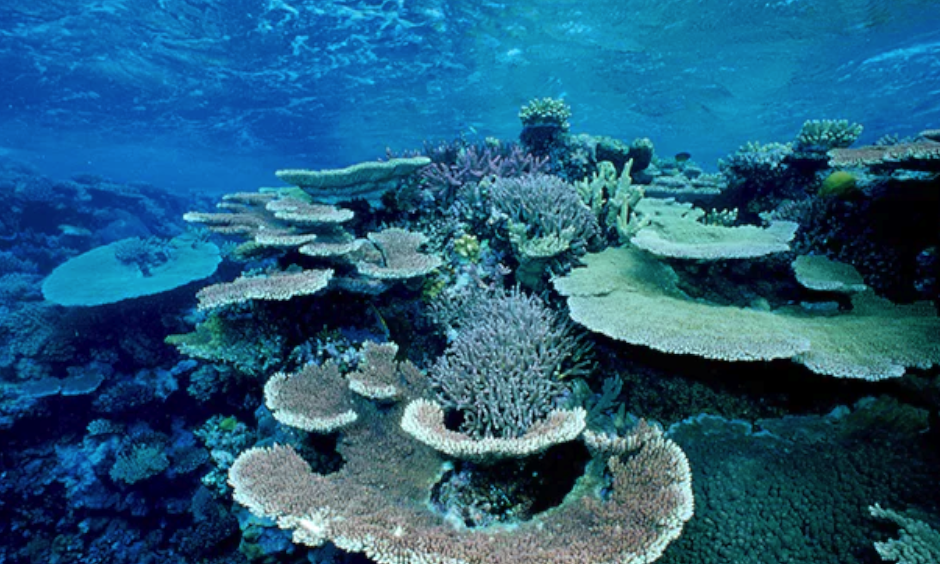 Reports of the death of the Great Barrier Reef have been greatly exaggerated, scientists have said, after the publication of an "obituary" for the vast coral ecosystem.
The famed 1,400-mile network of reefs "passed away in 2016 after a long illness",wrote food and travel writer Rowan Jacobsen in an article for Outside magazine. According to Jacobsen, the reef's demise followed the "most catastrophic bleaching event in its history, from which it would never recover".
...
But scientists have stressed that while the Great Barrier Reef, like most coral structures around the world, is under severe stress, it hasn't quite snuffed it yet.
"This is a fatalistic, doomsday approach to climate change that isn't going to engage anyone and misinforms the public," said Kim Cobb, a coral reef expert at Georgia Tech. "There will be reefs in 2050, including portions of the Great Barrier Reef, I'm pretty confident of that. I'm put off by pieces that say we are doomed."
A mass bleaching event, fueled by warming oceans, has swept corals around the world but has proved most visibly destructive on the Great Barrier Reef. Almost a quarter of the reef's coral has died off, with the previously pristine areas of the ecosystem's north the worst affected.
...
While almost all parts of the Great Barrier Reef suffered bleaching, not all have died. Scientists hope that large parts of the ecosystem will recover, although the long-term warming and acidifying of the oceans pose a grave threat to reefs around the world.