Great Lakes water levels have swung from record lows to record highs. Here's why.
,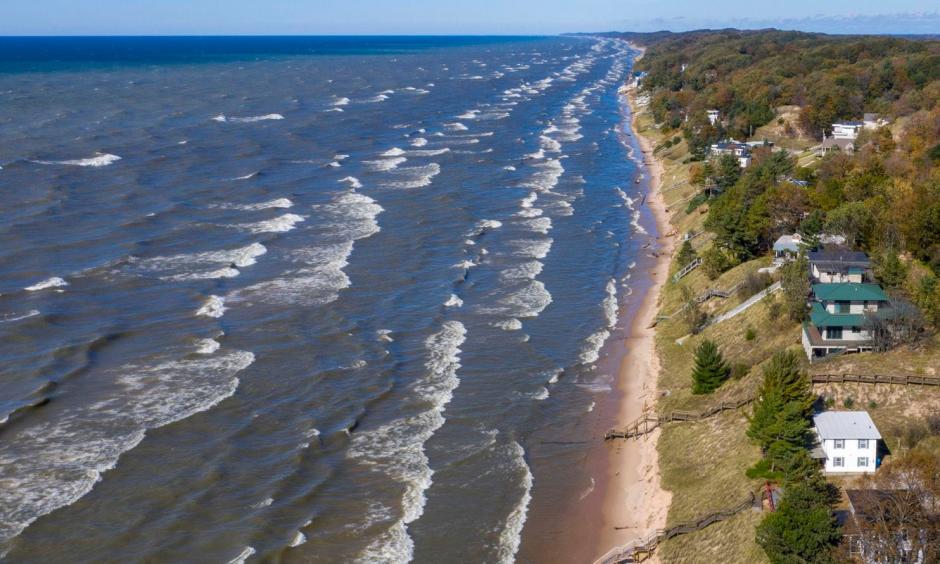 The Great Lakes water levels broke records this past July and August, with some basins experiencing the highest levels ever recorded since 1918. Unusually high water has plagued their shores this year, causing beach erosion and disappearing waterfronts.
Even as we head into the winter months, water levels "remain well above average and near record highs levels," according to the Great Lakes Water Level Outlook, released this week by the U.S. Army Corps of Engineers.
Water levels have not always been this high, however, with record low levels observed on lakes Michigan and Huron in 2013, part of an erratic pattern that could become normalized with our changing climate.
It's important to examine the drivers behind the fluctuating lake levels and how the warming climate fits in.
Lakes Superior, Erie and Ontario saw their highest levels on record for the months of June and July. Lake St. Clair, which connects Lakes Huron and Erie, also set its highest level on record for those two months.
...
The height of each lake is determined by Net Basin Supply (NBS), which is evaporation subtracted from the sum of precipitation and runoff into the lakes. When the inflow (precipitation and runoff) is greater than evaporation, you get rising lakes. If the evaporation exceeds the inflow, lakes drop.
The record-breaking water levels this summer can be attributed to tremendous amounts of precipitation and excess runoff during the spring and summer.
The Great Lakes region saw above-average rain for the three consecutive months from April to June, contributing to the overflowing basins.