Growing 416, Spring Creek wildfires become some of largest in Colorado's history, spurring memories of 2002 season
,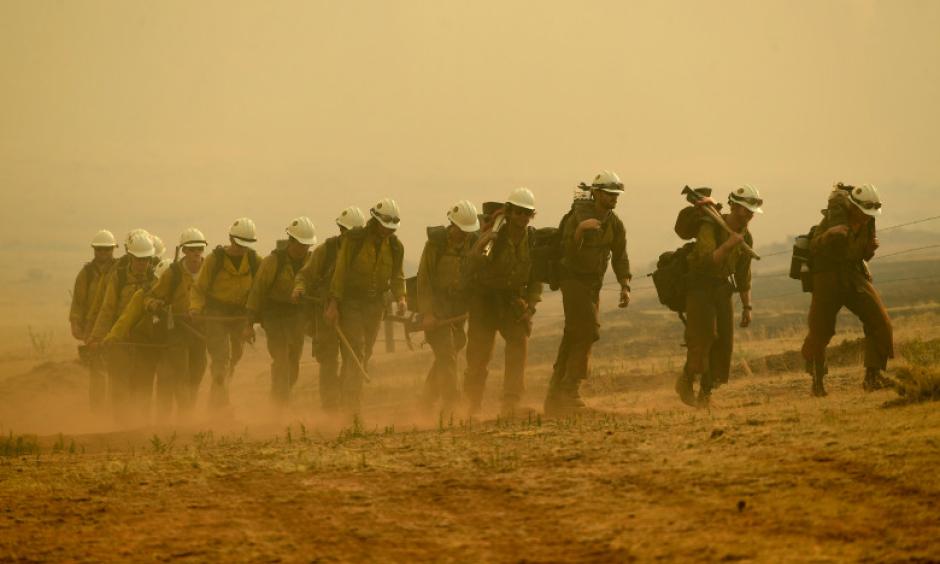 Exceptional drought conditions, single-digit humidity and extreme heat have combined to produce one of the state's worst wildfire seasons, with two of the largest wildfires in state history still growing in Southern Colorado. And, it's just the beginning of summer.
The 2018 fire season is already shaping up to be a repeat of 2002, when drought conditions generated two of the largest wildfires in Colorado history: The 137,760-acre Hayman fire and the 71,739-acre Missionary Ridge fire near Durango.
Colorado in 2002 was suffering the second worst drought in 50 years. The snowpack on April 1, 2002 was only 53 percent of normal, according to a report by Colorado State University. By late July 2002, Colorado was near the epicenter of an extensive regional drought, the CSU report says. The devastating 2002 fire season produced the highest number of wildfires since 1950.
In 2018, there have been a dozen wildfires reported across the state. The two largest have been in "exceptional drought" areas, a level above extreme drought, according to the National Integrated Drought Information System.
Only three wildfires in the last 68 years have been larger than the Spring Creek fire. The 78,941-acre Spring Creek fire, the fourth-largest Colorado wildfire, is burning in Huerfano and Costilla counties. The 52,778-acre 416 fire, the sixth-largest Colorado wildfire, is burning 13 miles north of Durango. More than 147,000 acres have already been scorched in the fires currently burning across Colorado.