The Gulf of Mexico dead zone is larger than ever. Here's what to do about it.
,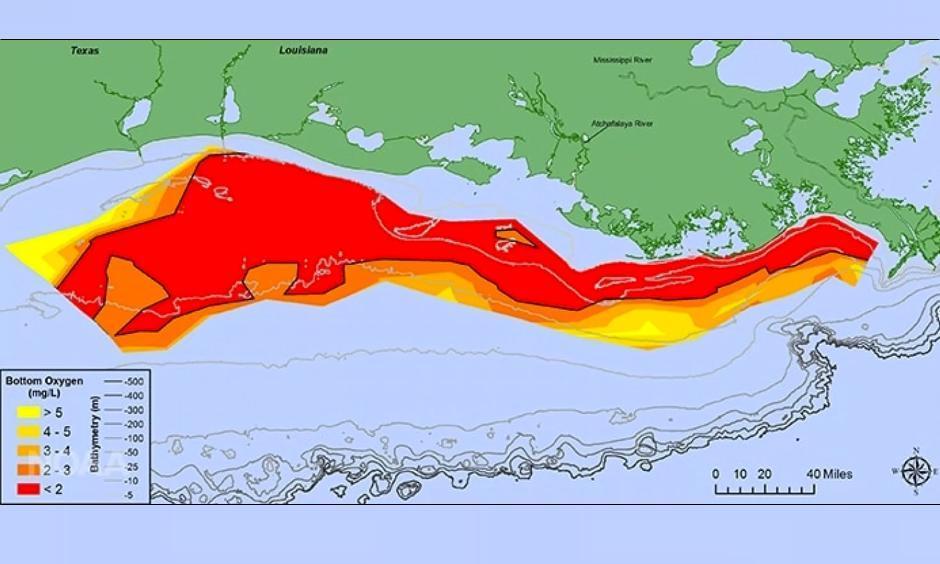 The size of the Gulf of Mexico dead zone fluctuates annually, but increased precipitation this year amplified runoff. The result is an oxygen-depleted area almost 50 percent larger than what has been seen on average for the past five years.
...
And though the oxygen loss is temporary, the effects can be permanent. "We have good evidence it is chronically affecting the reproduction of certain species," said Robert Magnien, an algal bloom expert with the National Oceanic and Atmospheric Administration. Models predicting what will happen if the dead zone persists show that species are likely to decline, added Alan Lewitus, who also studies nutrient pollution at the agency.