Haima was the Philippines's second typhoon in a week, and it left a trail of destruction
,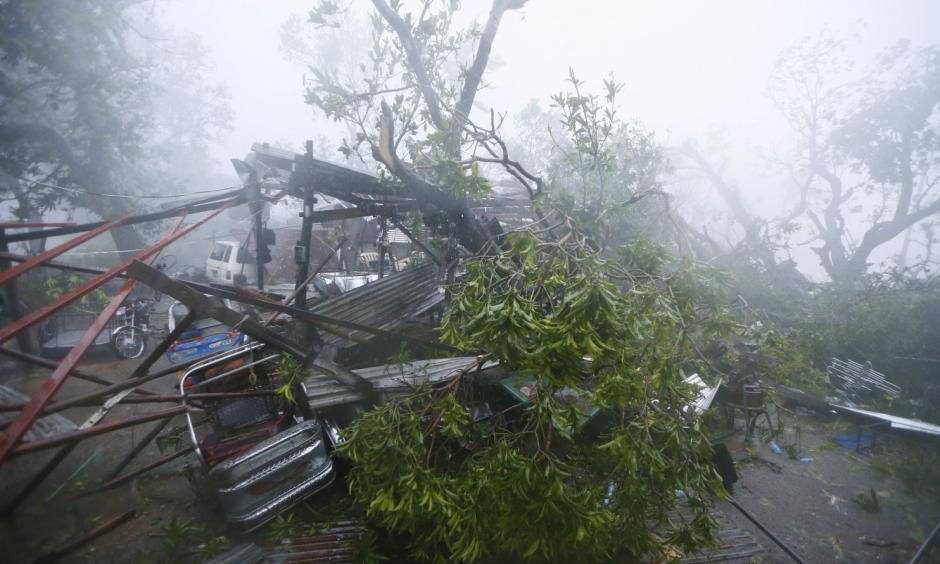 On Tuesday morning, the storm known as Lawin to the Philippines and Haima to the rest of the world became the fifth super typhoon of 2016, with sustained winds of 160 mph. One day later, it slammed into northern Luzon as the equivalent of a Category 4 hurricane.
It ripped the roofs off well-constructed buildings and stripped the leaves and branches off trees. It completely destroyed less sturdy homes and businesses. It inundated saturated soil with over a foot of rain and pushed rivers into neighborhoods.
Most of the reports we've seen from northeast Luzon have come out of Tuguegarao, a high-population city in the region that sits along the Cagayan River. Trees are down, buildings are decimated — and this city is well inland. It did not endure the worst of Typhoon Haima, by far.
There's no word from locations outside Tuguegarao due to communications damage, Philippines news website Rappler reports:
The provincial government of Cagayan said it is possible that 100% of houses in Tuguegarao City were either partially or fully damaged by Super Typhoon Lawin (Haima), which hit land on Wednesday night, October 19.

A Rappler reporter who is now in the provincial capitol said most houses and several commercial establishments were destroyed by the typhoon. Even the roof of Cagayan Governor Manuel Mamba's house was blown away.
...
Haima was the fifth super typhoon in the northwest Pacific Ocean so far in 2016. The average for this time of year is approximately three. It's also the seventh Category-5 equivalent of the year, globally.