Health concerns swirl in Texas months after floods from Harvey spread toxic waste
,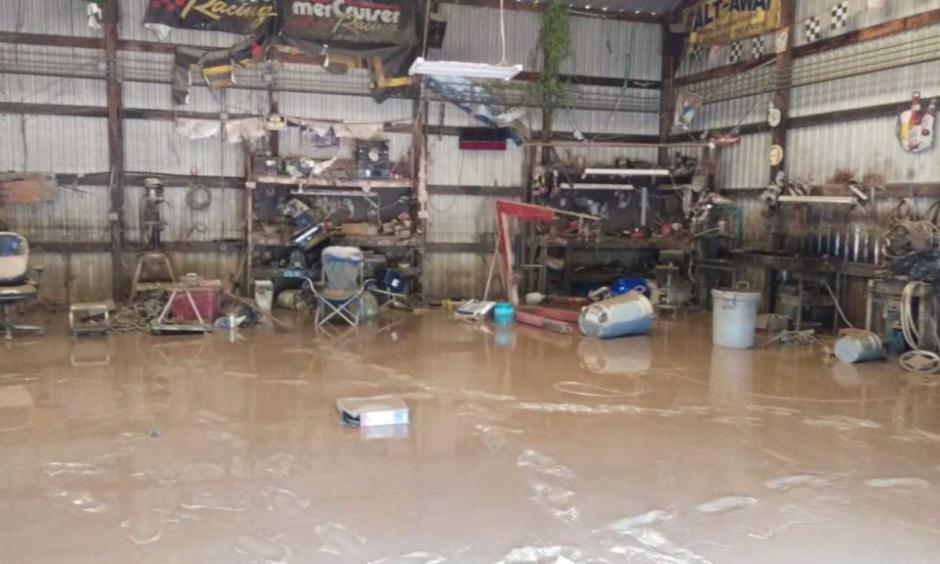 Three months after Hurricane Harvey struck the shores of Texas, some local environmental groups say they are in the dark about the safety of federal Superfund sites damaged during the storm.
In the days following the hurricane that made landfall there on Aug. 25, the U.S. Environmental Protection Agency said at least 13 of the 34 federal Superfund sites located in the path of the storm had been affected by widespread flooding and heavy rains. By Sept. 8, Texas Gov. Greg Abbott said only two of those sites had incurred damages.
Since the hurricane, the EPA mandated that two companies deemed responsible parties spend at least $115 million cleaning up one: the San Jacinto River Waste Pits. The site is located in the middle of the San Jacinto River about 20 miles east of Houston, where "highly toxic dioxin contamination," known to cause host of health problems including cancer and developmental and reproductive issues, leaked out after flood waters tore through it.
But some residents are questioning the methods used to test that site and surrounding communities, as well as the EPA's designation of at least 12 other federal Superfund sites "cleared" from damages since Hurricane Harvey. These concerns come as officials said that the amount of dioxin released into the San Jacinto River may never be known.
...
The San Jacinto River Waste Pits date back to the 1960s when toxic waste from paper mills was routinely dumped. The pits were designated a Superfund site in 2008. Since 2011, the waste, which is made up of dangerous dioxins and furans, has been temporarily held in place by an "armored cap." The site is located in proximity to some of Harris County's more than 4.5 million residents, including the city of Houston.
Preliminary data from the EPA indicated that in sediment samples taken around the site, dioxins levels spiked 2,300 times above acceptable levels.