The heat index in Galveston remained above 100 for 40 straight hours. It's part of another major heat wave.
,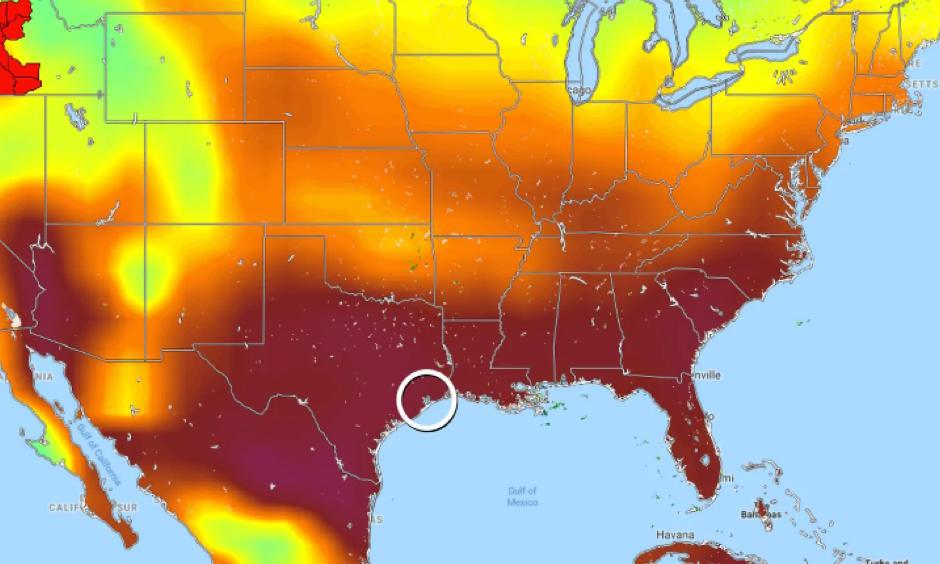 The heat index hit 100 degrees at 6 a.m. Thursday in Galveston, Tex. And, it didn't drop below that until 10 p.m. Friday night. It's part of a larger heat wave across the Deep South and Southern Plains that shows no signs of letting up through at least next week.
Heat advisories stretched over 1,000 miles from the U.S.-Mexico border to Georgia, encompassing more than 30 million in the forecast for "dangerous heat."
Galveston failed to drop below 86 degrees Thursday, marking its warmest all-time low temperature on record. Records there date back to 1874. Galveston also set a daily record high Thursday, hitting 96 degrees. The heat index rose as high as 117 and hasn't fallen below the upper 90s in days.
...
With the heat comes sweltering humidity. Dew points close to 80 degrees will make even overnight lows virtually unbearable. At a dew point of 80 degrees, there's roughly a shot glass's worth of water vapor hanging in the air just inside your car. Combined with the heat, it comes as no surprise the National Weather Service is warning folks about the dangers of extreme heat.