Heat Wave to Hit Two-Thirds of the U.S. Here's What to Expect.
Oklahoma
Nebraska
Iowa
Missouri
Illinois
,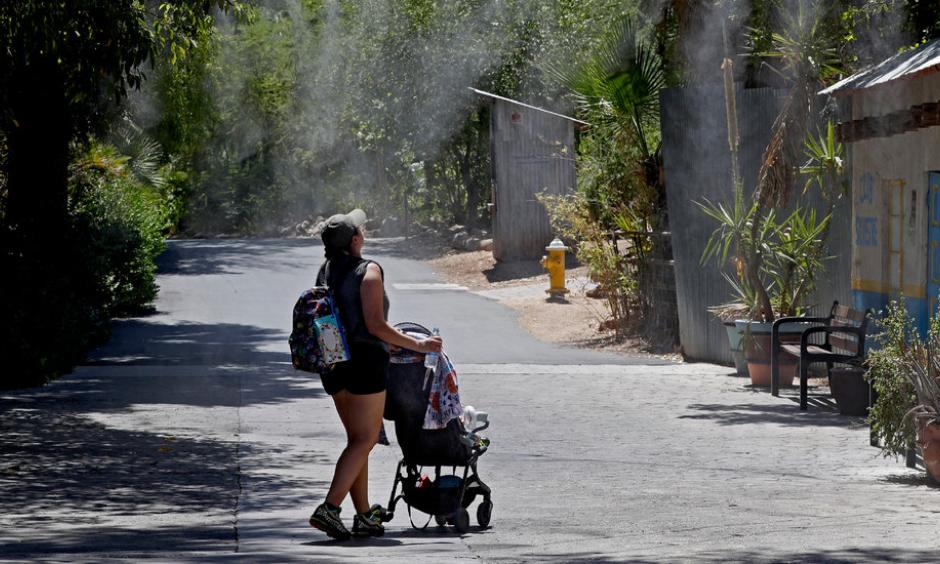 "The meteorological ingredients that make heat waves today are the same ingredients that made them in the past, but climate change is bringing those ingredients together more often, generally speaking," said Deke Arndt, chief of the climate monitoring branch of the National Centers for Environmental Information.
The 2018 National Climate Assessment, a major scientific report by from 13 federal agencies, notes that while the peak of extreme heat in the United States occurred during the 1930s Dust Bowl, the number of hot days is increasing, and the frequency of heat waves in the United States jumped from an average of two per year in the 1960s to six per year by the 2010s. Also, the season for heat waves has stretched to be 45 days longer than it was in the 1960s, according to the report.
It is all part of an overall warming trend: The five warmest years in the history of accurate worldwide record-keeping have been the last five years, and 18 of the 19 warmest years have occurred since 2001; worldwide, June was the hottest ever recorded.
Jennifer Francis, a senior scientist at the Woods Hole Research Center, noted that the jet stream, which generally helps to move weather systems across the country, has been unusually wavy in June and early July. That " always spells trouble," she said, and can lead to conditions like heat waves stalling in place.