Hermine's wind gusts, strong seas hitting the Bay State
,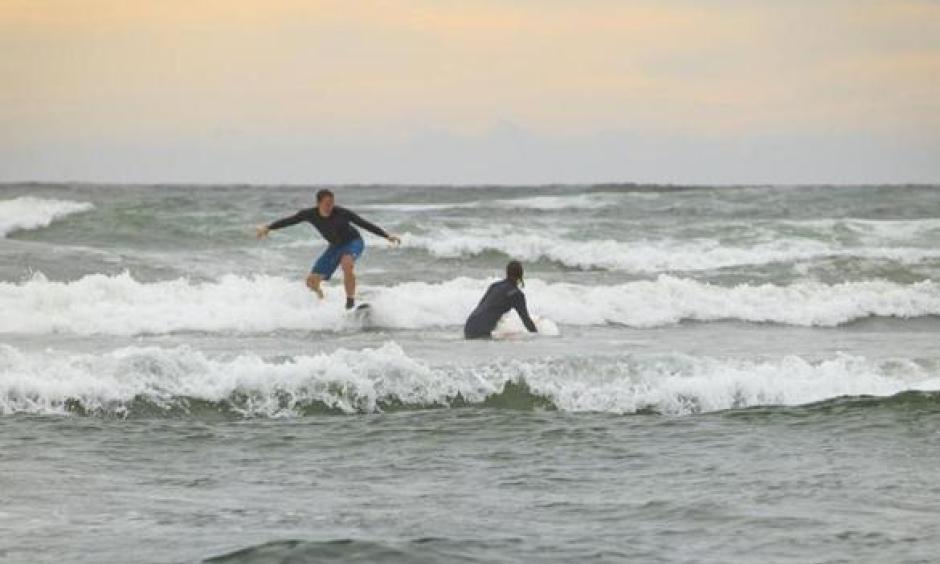 As Hermine's heavy winds and strong seas shook southern New England on Monday, ferries were canceled, swimmers urged to get out of the water, and tropical storm warnings remained in place for the Cape and Islands into the evening, according to the National Weather Service.
Sustained winds had reached 39 miles per hour on Martha's Vineyard and Nantucket by early afternoon, according to the weather service, hitting the threshold for tropical storm force. Wind gusts of 58 miles per hour were recorded at 11:23 a.m. on Nantucket, 59 miles per hour on Aquinnah at 3:52 p.m., and 53 miles per hour in Edgartown at 1:02 p.m. and Falmouth at 4:19 p.m., according to the National Weather Service in Taunton.
The weather service said in an advisory that storm-force winds would continue into the early evening before weakening overnight into Tuesday.
Nationwide, the storm caused three deaths, inflicted widespread property damage, and knocked out power to hundreds of thousands of people from Florida to Virginia, the Associated Press reported