Historic heat wave pushes California's grid to the limit
,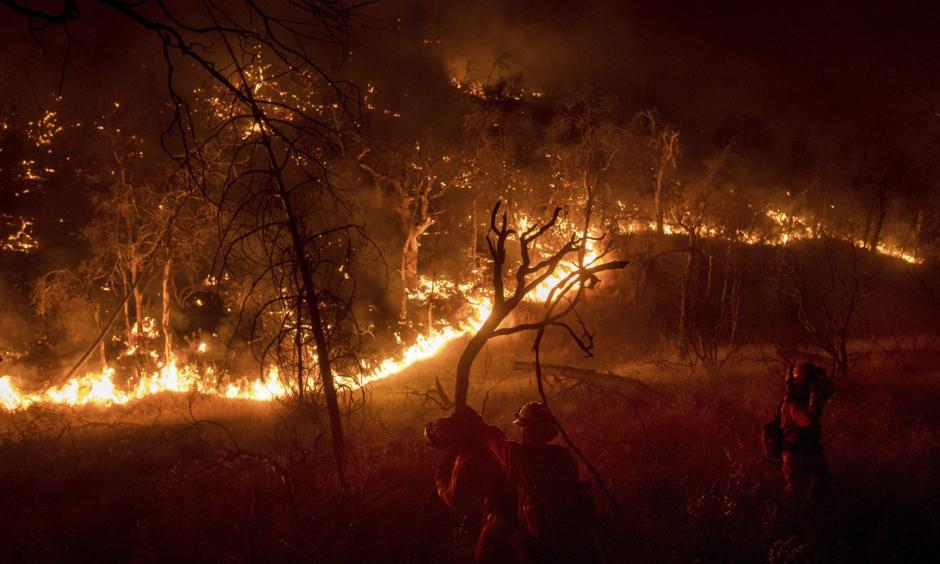 The high temperatures are bringing increased risk of wildfire and serious public health risks.
...
In Los Angeles, which has seen sweltering temperatures for nearly a week, residents have already set a new record for peak electricity demand — and temperatures are only expected to climb into the weekend. Overwhelming demand worked some equipment in the city to the point of failure, leaving more than 11,000 residents without power between Wednesday night and Thursday morning.
For the past week or so, temperatures during the day have generally hovered around the high 90s and low 100s throughout much of the state. Beyond unusually high daytime temperatures, however, nighttime temperatures have also remained well-above average, falling to only the 70s or 80s. In Palm Springs, nighttime temperatures reached a low of 90 degrees on Wednesday. That leaves resident with little respite from the heat, and gives homes and businesses little time to cool off before heading into another day of soaring temperatures.
This is hardly the first record-breaking heat wave to make headlines during the summer of 2017. Earlier this month, oppressive heat throughout Eastern Europe, France, Italy, and Spain was responsible for at least six deaths and the outbreak of several wildfires. The Pacific Northwest also had to contend with extremely high heat combined with smoke from wildfires in Canada earlier this month, creating a situation similar to what is being seen now in California where high temperatures combine with wildfire to create dangerous air quality, fueling concerns about public health. And in Arizona earlier this summer, it was so hot that planes literally could not take off: at least 38 flights out of Phoenix were grounded as temperatures climbed near 120 degrees Fahrenheit.
Extreme heat is one of the signature characteristics of climate change, and abnormally warm temperatures are becoming increasingly common as climate change progresses. Since the 1980s, the occurrence of unusually hot temperatures has been rising across the globe. According to an analysis of global temperature data conducted by the New York Times, since 2005, two-thirds of temperatures are now considered "hot" and 15 percent of temperatures are considered "extremely hot."
Heat waves and extremely hot temperatures have serious public health implications. Heat can trigger pre-existing conditions, provoking cardiovascular strain in people with heart disease, for instance, or making it difficult for people with asthma to breathe. And without taking steps to seriously curb greenhouse gas emissions, dangerous heat is only going to get worse. One study found that 30 percent of the world's population is already exposed to deadly heat for at least 20 days per year; if carbon emissions aren't slashed, that number could rise to as much as 50 percent by the end of the century. And a different study from earlier this summer found that extreme global warming (a global temperature increase of 7 degrees Fahrenheit) could trigger regular heat waves in Europe at would reach 131 degrees Fahrenheit.