Houston Wasn't Built for a Storm Like This. It Won't Be Next Time Either.
,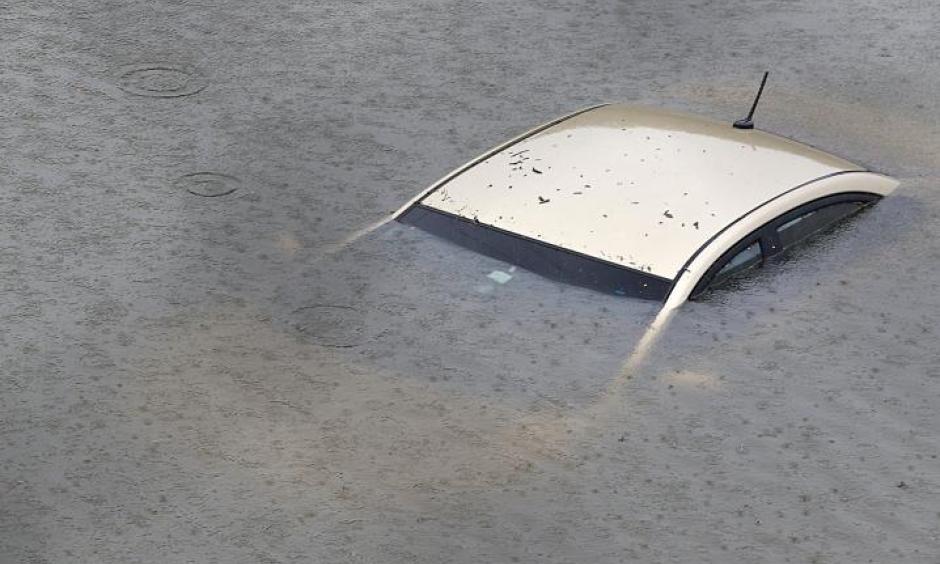 Buffalo Bayou, the meandering river that passes through the center of the city, is expected to crest 14 feet above its previous record.
...
On Sunday afternoon, emergency service lines were so inundated that callers could only get busy signals, the Houston Chronicle's Lydia DePillis reported. At one point the wait for 911 was two-and-a-half hours, a Houstonian told Laura Nelson of the Los Angeles Times. Texans are using Twitter to ask people to save their lives. And many of us are wondering who is to blame.
...
One underlying cause of Houston's suffering is that developers and town officials in Harris County, which contains Houston, have for years advocated the development of the wetlands and prairies around the city—land that had long served to absorb the rainwater that now overwhelms the region's sewers and streams every year. The flood-absorbent grasslands of the Katy Prairie have been cut by three-quarters over the past few decades as Houston sprawled west. The state played along, funding expansion of I-10, "the Katy Freeway," and another road, the Grand Parkway, which further opened that land up for development. To make matter worse, money-hungry officials also encouraged development in low-lying, flood-prone areas without regard to future risk. There have been more than 7,000 units built in the hundred-year floodplain since 2010, according to a ProPublica/Texas Tribune analysis. Efforts to reform the city's building codes have been met with strong resistance in an area where homebuilding has been a major economic engine.
...
Cities are built around levels of expected risk, ascertained by residents and businesses and enforced by finance and insurance and government. Will a bank loan you the money to build that house, or to buy it? Will an insurer back those loans? Will a city official permit it? It now seems clear that in the case of Houston, those estimates—forged on years of historical data—have been decimated by the planet's changing atmosphere.
It does not make sense to say climate change "caused" a hurricane. But, as the climate scientist Michael Mann wrote, "it exacerbates several characteristics of the storm in a way that greatly increased the risk of damage and loss of life." And at the Atlantic, Rob Meyer has a thoughtful evaluation of the ways in which climate change has enabled larger, more dangerous, faster-growing storms. The oil capital of the world drowned by an atmosphere teeming with greenhouse gases.
The science isn't certain, of course. But the extremity of the storm is. No land-use regime can proof a city for 50 inches of rain. Perhaps it is possible to move 6.5 million people out in 48 hours, but we have yet to accomplish it. The problem Houston has is more severe. Until the modern era, it was routine for disasters—mostly fire, flood and pestilence—to serve as checks on the growth of urban centers. We have almost forgotten that used to happen, but it's not unheard of: The population of New Orleans fell by half after Katrina, and remains about 15 percent smaller than it was in 2005. (About 100,000 of those people settled in Houston.) After three straight years of catastrophic floods, America's fastest-growing city may be reaching a turning point.