How climate change may be fueling Canada's fire season
,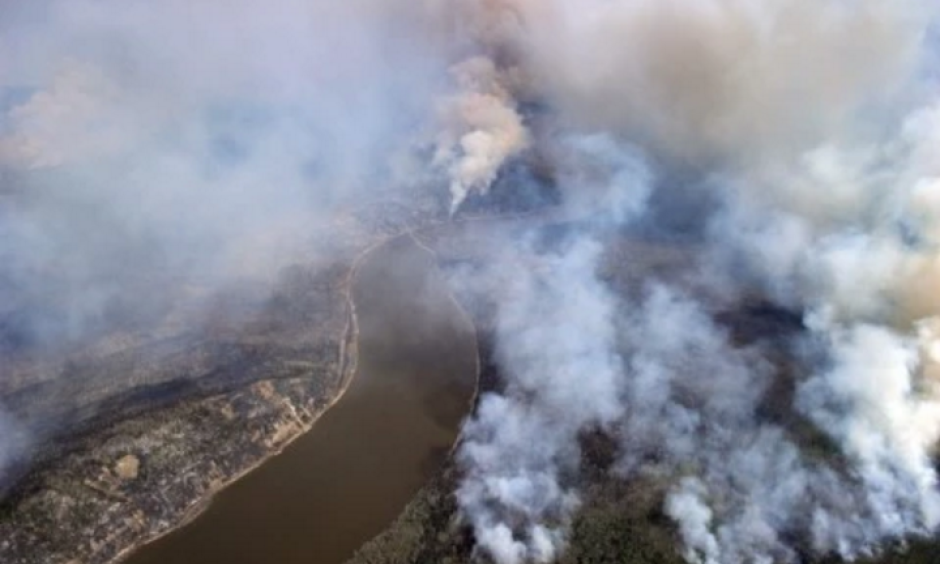 Around the same time the Fort McMurray fire sprang up (it arose Sunday from unknown causes), researchers from the Rutgers University Global Snow Lab released some alarming findings. According to satellite data, last month saw the lowest area of snow cover in the northern hemisphere of any April in the past 50 years, at just over 27.9 million square kilometers of coverage. The previous record-holder was April of 1968, with 28 million square kilometers.
While all the factors that played into the low snow extent remain to be explored, the findings generally suggest that this year's mild winter caused snow to melt faster and earlier than in previous years, said David Robinson, the New Jersey state climatologist, who helps run the Rutgers Global Snow Lab...
Fire seasons in both Canada and Alaska have lengthened in recent years as blazes break out earlier and earlier — and as temperatures continue to rise in the coming decades, these seasons may become even longer and potentially more intense