How much El Niño rain needed to end drought? More than 1 answer
Crystal Springs Reservoir, California
,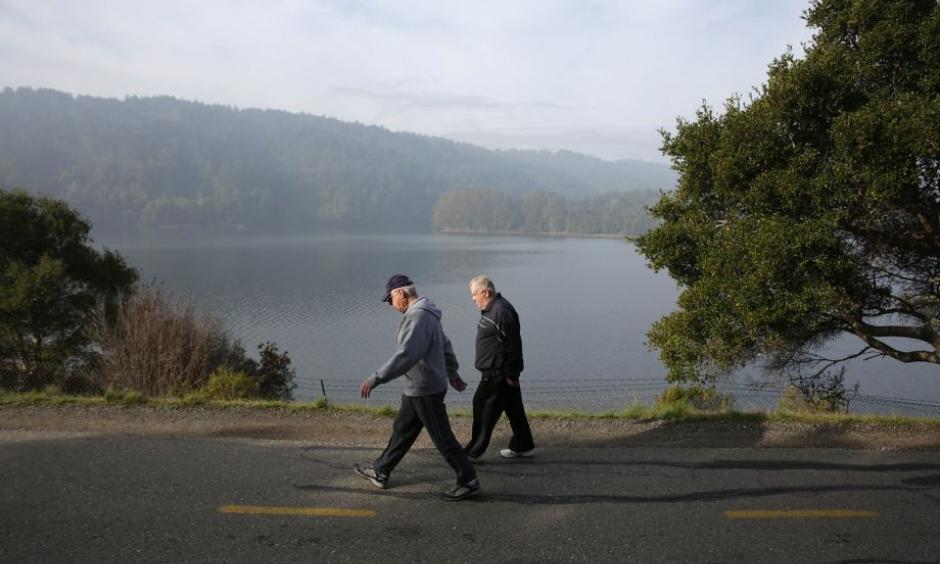 Ask water managers in different parts of California when they expect they might shake free of the worst drought in a generation — and whether a wet El Niño winter could be their savior — and you're likely to get a lot of answers.
Those answers depend on where people live and what source of precious water they're tapping...
But while most communities remain a long way from recovery, recent storms and the prospect of wet weeks thanks to El Niño have inspired hope. In general, water experts say many parts of the state will see drought relief this winter if precipitation and snowpack can run 50 percent above average.
Much of California currently stands around normal for both metrics. San Francisco, for example, is at 90 percent of average rainfall since July 1, while Los Angeles is at about 120 percent, according to the National Weather Service.
Meanwhile, snowpack in the Sierra is at 103 percent of normal, according to the state Department of Water Resources.
The wild card is that two or three months remain in the potentially promising wet season.
"We have to wait and see what the full winter and spring provides," said California's climatologist, Mike Anderson. "It may seem wetter than we're used to (so far), but only because it's been a while since we've had an average winter."
Anderson said the state's last two major droughts, in the late 1970s and early 1990s, came to an end when annual precipitation in the northern Sierra swelled to 143 percent of average and 131 percent, respectively. Snowpack in the Sierra during both of those drought-busting winters — 1977-78 and 1992-93 — surpassed 150 percent of average at peak.