Huge wildfires are spreading again in California and Colorado. They're poised to get worse.
,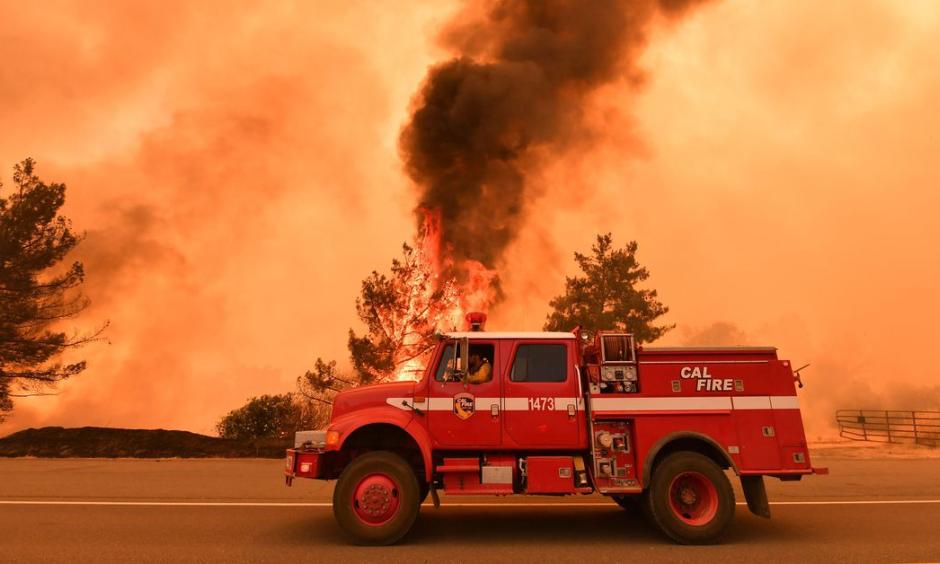 Wildfires have almost become a year-round threat in some parts of the western United States. From Colorado to California, it feels like the blazes from last year never went out.
Flames ignited forests and chaparral virtually nonstop in 2017, with fires burning more than54,000 acres in January alone and the year ending with record infernos in Southern California that burned well into 2018.
Officials don't refer to "fire seasons anymore but rather to fire years," Jennifer Jones, a spokesperson for the National Interagency Fire Center, told me in an email.
The NIFC reports that this year, wildfires have burned more than 3.4 million acres, a bit behind the 4.5 million acres that had burned as of this time last year.
The Ferguson Fire near Yosemite National Park has already burned more than 21,500 acres, an area more than 20 times the size of Central Park in Manhattan, since igniting on July 13. More than 2,700 firefighters from as far away as Virginia are fighting the blaze. As of Thursday evening, the fire was only 7 percent contained and had led to the death of one firefighter, Braden Varney.
...
Meanwhile, the Substation Fire near Portland, Oregon, has torched 20,000 acres and forced 75 households to evacuate. It's just one of 160 wildfires scorching southern Oregon. In Colorado, wildfires have already ripped through 175,000 acres, and the ensuing rains have brought mudslides along the freshly denuded landscape.
...
And of course, the climate is changing, mostly due to human activity. Rising average temperatures have led to western forests drying out, increasing the risk of fires. There are 129 million dead trees in California alone. Across the state, the total number of fires is trending downward, but the size of fires is going up.