Huge wildfires can wipe out California's greenhouse gas gains
,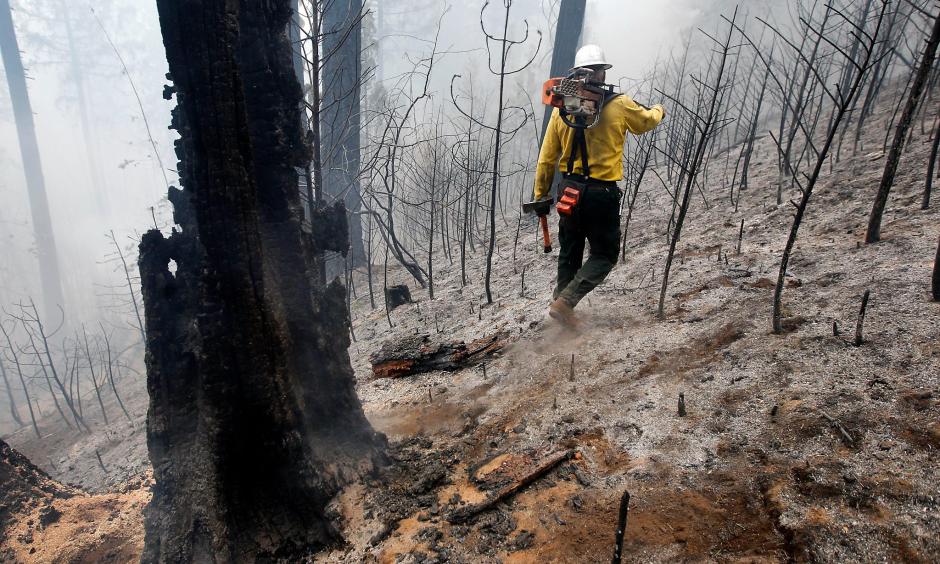 Most years, the amount of greenhouse gases spewed by California's cars, factories and power plants drops slightly — a hard-won result of the state's fight against global warming.
And in any given year, one big wildfire can wipe out that progress.
Over the course of just a few weeks, a major fire can pump more carbon dioxide into the atmosphere than California's many climate change programs can save in 12 months. Scientists debate whether California's vast forests are emitting more carbon dioxide through fires than they absorb through plant growth.
As global warming raises temperatures, making fires like the ones that tore through the Wine Country last month more likely, it could turn into a vicious cycle.
"That's the reality, as painful and ugly as it may be," said Jim Branham, executive officer of the Sierra Nevada Conservancy, a state agency charged with protecting the ecological and economic health of the Sierra region. "The sooner we get people looking at that reality, the sooner we can address it."
To get a sense of the problem, look at 2015.
Greenhouse gas emissions across the California economy inched downward by 1.5 million metric tons that year, the most recent for which emissions data are available. And just one fire in 2015 — the Rough Fire, in the foothills of Fresno County — produced 6.8 million metric tons of greenhouse gases, according to an estimate from the U.S. Forest Service.
Other fires that year on federally managed land within California emitted 16 million metric tons.