Hurricane Humberto Bringing High Surf and Rip Current Danger to Southeast U.S. and Could Impact Bermuda Later This Week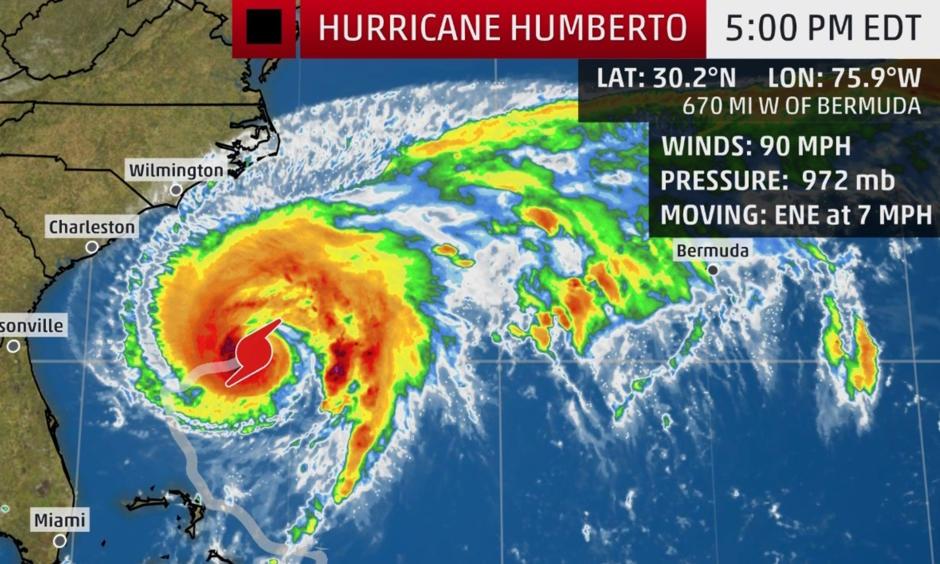 Hurricane Humberto is generating high surf and rip currents along the Southeast coast and may also threaten Bermuda later this week.
Humberto is gaining strength after becoming the third hurricane of the 2019 Atlantic hurricane season late Sunday night. The hurricane is currently moving east-northeastward away from the southeastern United States coast.
Additional strengthening is likely, and Humberto could become a Category 3 hurricane by Tuesday.
Its exact path remains somewhat uncertain, but Humberto could pass near Bermuda by Thursday morning.
As the National Hurricane Center's Monday morning forecast discussion mentioned, Humberto's wind field size is also expected to grow by the time it gets to Bermuda.