Hurricane Irma is a monster storm. Here's where it might be headed.
,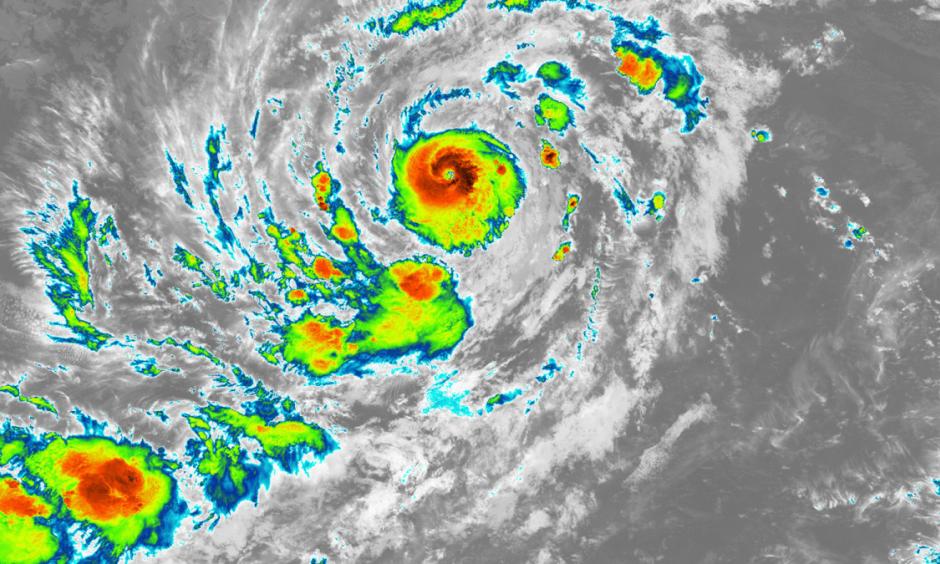 Hurricane Irma formed early Wednesday in the warm waters off the coast of West Africa — and took just 30 hours to strengthen to a Category 3. That's the fastest intensification rate in almost two decades. By Friday afternoon, the storm had also grown noticeably larger in size with a well-defined eye, a classic sign of a strong hurricane.
Though Irma poses no immediate threat to land, the outlook is ominous: In the Atlantic, Irma is expected to pass through some abnormally warm waters — the primary fuel source for storm systems.
...
Irma is "starting to give me that uncomfortable feeling in my gut," wrote meteorologist Brendan Moses on Twitter. Another meteorologist, Michael Ventrice, said some of the initial modeling of Irma output "the highest windspeed forecasts I've ever seen in my 10 yrs of Atlantic hurricane forecasting." Even the National Hurricane Center forecaster tasked with constructing the storm's official forecast was surprised by how "uncommonly strong" Irma already is.
Hurricane Irma is what meteorologists call a "Cape Verde hurricane," named after the African island nation just west of Senegal — an infamous late-summer breeding ground for powerful long-track storms. Some of the most notorious hurricanes ever to make U.S. landfall were born near where Irma generated.