Hurricane Matthew brought town's demise, needs a 'miracle'
by
KRQE via Associated Press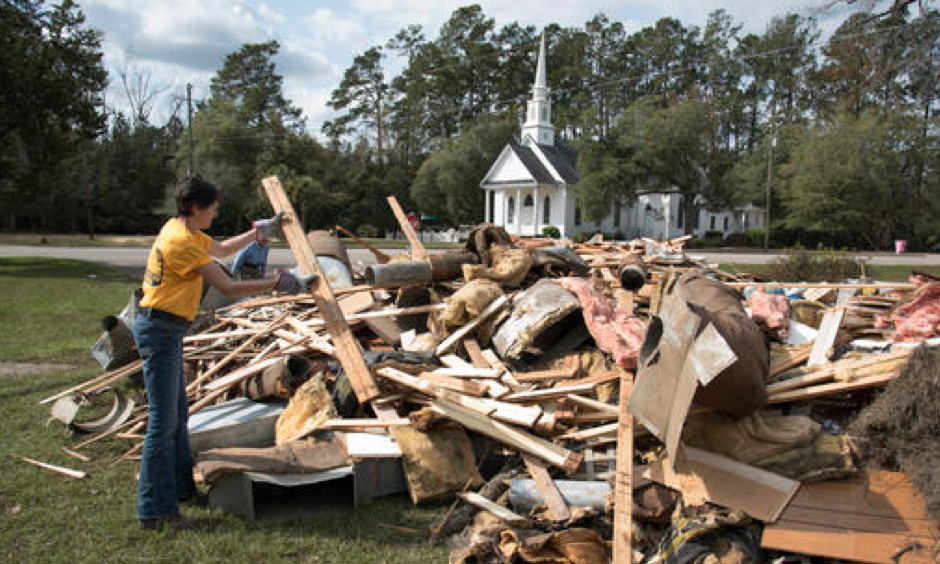 Nearly a month since floodwaters consumed this Mayberry-like hamlet in rural South Carolina, few have returned. The fear is that many never will.
Nichols wasn't directly hit by Hurricane Matthew, but its location 50 miles inland from Myrtle Beach, between two converging rivers caused it to fill up like a bathtub after 18 inches of rain fell.
A stew of water, fuel, fertilizer and sewage settled in homes for over a week. As the water receded, toxic black mold grew rampant, leaving nearly all of the town's 261 homes uninhabitable. Brown lines, which start mid-way up once-white doors and get increasingly darker closer to the floor, show how the receding water "got nastier and nastier," said the Rev. Eddie Collier, pastor of Nichols' Methodist church.
...
Few residents, if any, had flood insurance. And the Federal Emergency Management Agency is offering pittance.
Mayor Lawson Battle said he worries about "the citizens who couldn't make ends meet before this happened."
Most of the town's 400 residents are retired or disabled, and they can't afford to take out the low-interest loans FEMA offers, he said.
"These people are not getting the resources they need to even get back to town," he said, noting 300 vehicles were also ruined. "It's going to take a huge miracle to fix Nichols."