Hurricane Michael Has Made Landfall Near Mexico Beach, Florida; Life-Threatening Storm Surge, Catastrophic Winds Continue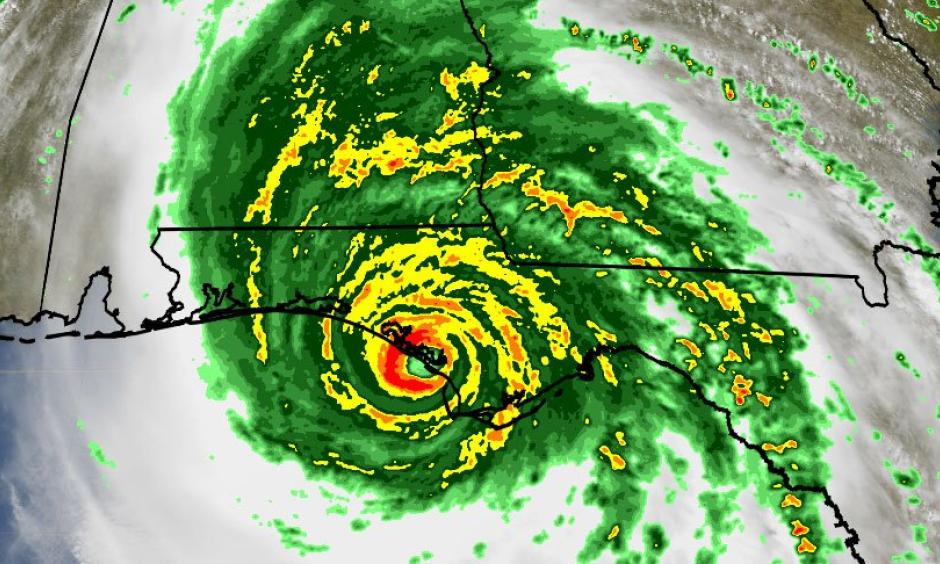 Hurricane Michael made landfall as a catastrophic, unprecedented Category 4 storm on the Florida Panhandle with a life-threatening storm surge and over 100 mph winds possible not just near the coast, but also inland that could leave some areas without power for over a week.
Michael made landfall near Mexico Beach, Florida, around 12:30 p.m. CDT with maximum sustained winds of 155 mph and a minimum pressure of 919 millibars.
...
Water levels are quickly rising and a storm surge of more than 6.5 feet has already been reported at Apalachicola.
Rain has already moved into the Florida Panhandle with some locally heavy squalls.
...
An observing site near Tyndall Airforce Base, near Panama City, measured a wind gust to 130 mph Wednesday afternoon and a wind gust to 106 mph was reported at Port St. Joe early.