Hurricane season 'begins' tomorrow — but it's already off to a head start
,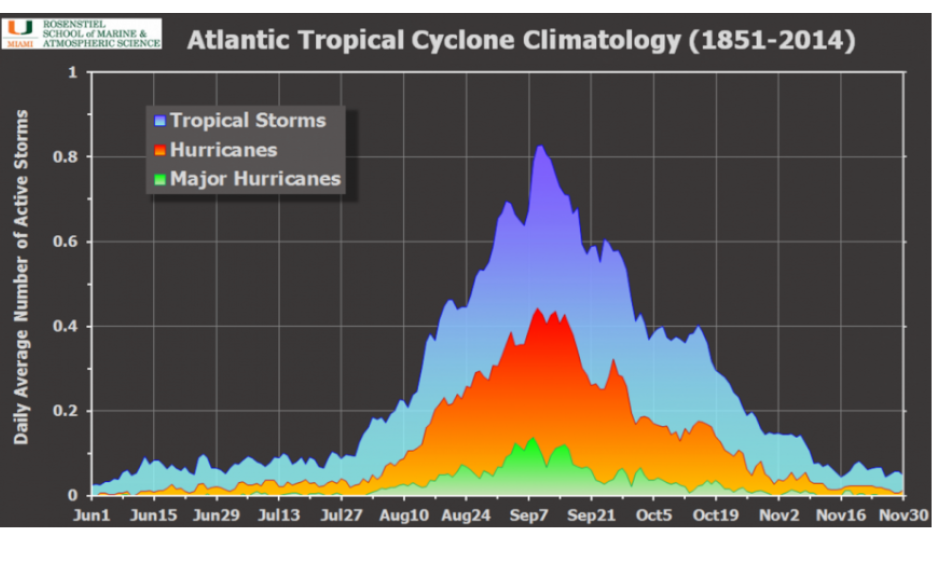 The 2016 hurricane season "officially" begins on Wednesday, June 1 — but this year it's off to a running start...
Back in mid-January, we had the first hurricane of the season: Alex. And just this past weekend Tropical Storm Bonnie formed and made landfall on South Carolina, the first U.S. tropical cyclone landfall since June 16th, 2015 when Tropical Storm Bill hit Texas.
The last major hurricane, Category 3 or stronger, to hit the United States was Wilma in October 2005 — over 3,800 days ago. There have been nine U.S. Category 1-2 hurricane landfalls since then (if we include Sandy) with the strongest being Hurricane Ike in 2008.
But this gap is not for a lack of storms. Since the 2005 ultra-active season, 25 major hurricanes and about 12 major hurricanes have made landfall in areas south of the U.S.