Hurricane Warnings for Louisiana Coast; 20-25" of Rain Possible from Barry
,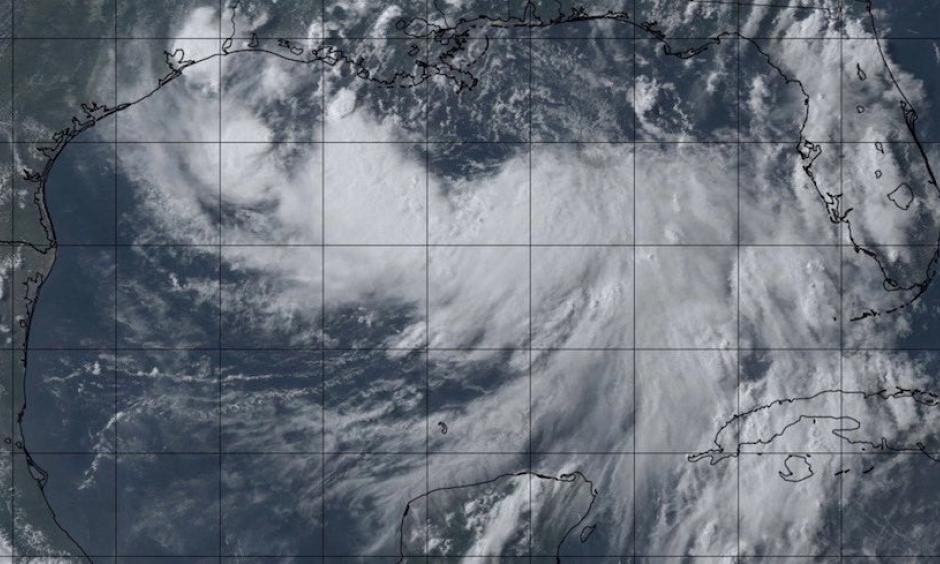 Most of the southeast Louisiana coast was under a hurricane warning Thursday night ahead of Tropical Storm Barry, which is predicted to intensify from Friday up through its expected landfall on Saturday. Whether or not Barry becomes a hurricane, it is on track to dump enormous amounts of rain in southeast Louisiana—a vulnerable region pummeled by multiple flood disasters over the last few years. Widespread and severe flooding is a strong possibility.
As of 5 pm EDT, Barry was still a minimal-strength tropical storm, with top sustained winds of 40 mph. Northerly wind shear was pushing dry air into the storm, keeping the northern half of Barry mostly free of convection. There were signs that Barry was starting to form a more "stacked" circulation, as a low-level vortex moved closer to the mid-level circulation. Data from a hurricane-hunter flight in progress Thursday evening suggested that modest strengthening was under way. More sustained strengthening of Barry will not happen until convection wraps around the entire core, and this may not occur in time to give Barry a runway to become a hurricane.
The NOAA Weather Prediction Center (WPC) upped its rainfall forecast for Barry on Thursday afternoon, calling for a pocket of 20-25" amounts near Barry's track between Thursday and Sunday evening. It's very unusual for a NOAA/WPC forecast to depict amounts above 20", which testifies to the center's high confidence in this extreme rainfall event.