It's Raining Inside the Metro as Flash Floods Rage Across Washington DC
,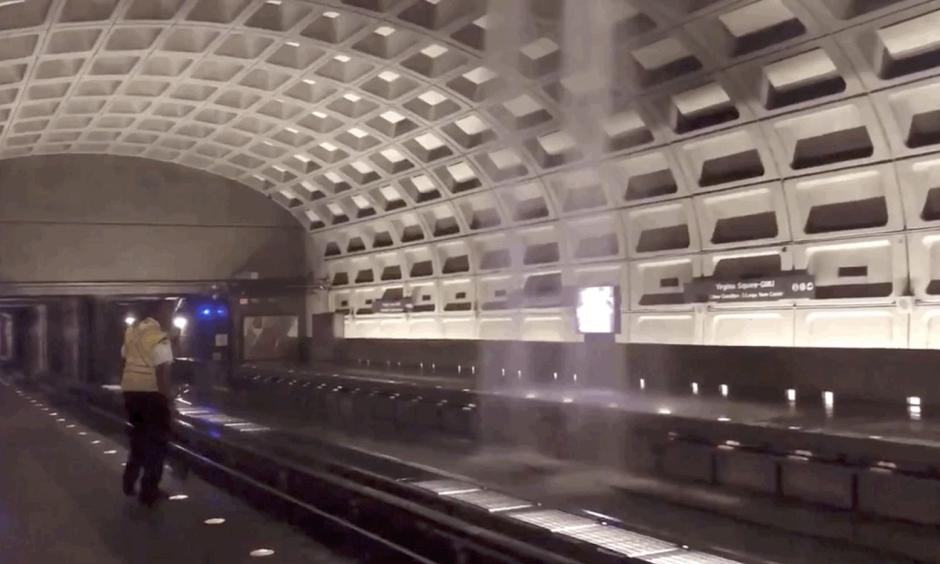 Washington, D.C. commuters came back to work after the long weekend with a bang. Powerful storms swept across the nation's capital, inundating roadways, unleashing flash floods, and creating at least two waterfalls in the Metro system. Even the White House experienced some flooding.
Swamp status: full.
The entire Washington, D.C. metro area is under some form of flash flood or watch as of Monday morning. The National Weather Service is reporting that "over three inches of rain" have already fallen in many places with water on some creeks reportedly rising up to nine feet in just 30 minutes and the storm looks to be a one in every 100-200 year event according to Aon meteorologist Steven Bowen.
...
Heavy downpours like the one swallowing Washington, D.C. are on the rise nationwide due to the simple fact a warmer atmosphere can hold more water. At the same time, much of our infrastructure is not ready for the deluges of today (this isn't Metro's first flood rodeo), let alone the more powerful ones of tomorrow.