It's True: Cape Town's Water Supply Is Three Months Away from a Shutdown
by
Weather Underground | Category 6
,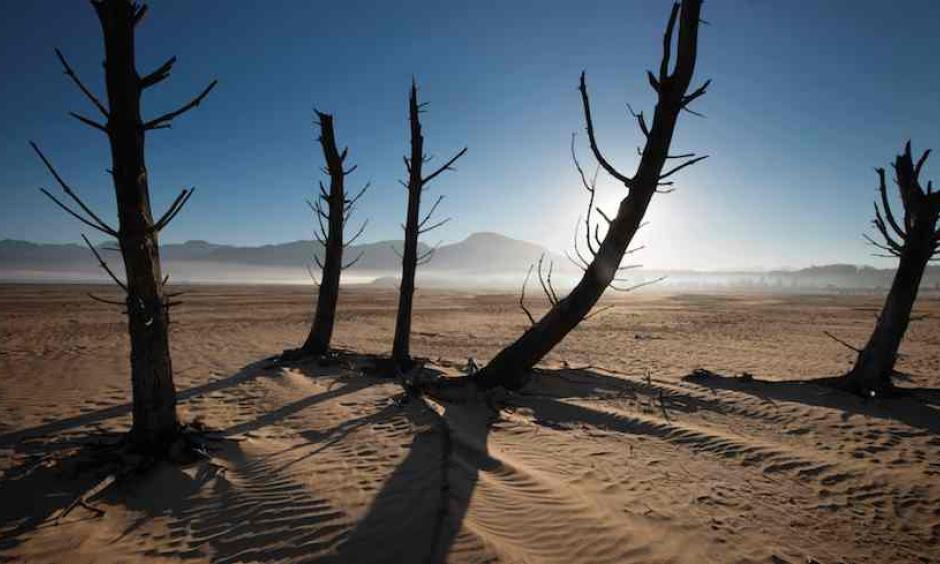 Three years of unforgiving drought in Cape Town, South Africa, have led to the once-unthinkable: A great world city is about to turn off the tap to its municipal water supply. The long-feared "Day Zero"—the point when the reservoirs serving Cape Town drop below the minimum levels needed to provide water safely—will arrive April 21, according to recent projections from the Western Cape Water Supply District.
...
Cape Town has much in common with other areas that have what's called a Mediterannean climate, including southern Europe and California. A typical Mediterranean climate has a mild, wet winter and a hot, dry summer. However, South Africa has no large-scale water resource on par with the Sierra Nevada snowpack or Lake Mead. The smaller reservoirs serving the Western Cape Water Supply System rely mainly on winter rains, and they've taken a huge hit from the past three years of drought. Complicating the situation further, about half of the system's water is allocated to agriculture. As in the United States and elsewhere, it can be a political challenge to shift the rural/urban water balance, especially in the midst of a drought crisis.
Nobody knows if the winter rains will again fall short this year. El Niño and La Niña are of some help in forecasting summer rains across parts of southern Africa, but they provide little guidance during the Southern Hemisphere winter. And apart from the typical year-to-year ups and downs in rainfall, there's an ominous trend: a gradual decline in rainfall in the Cape Town area over the last 60 years (see Figure 3). During the same period, local temperatures have warmed by more than 1°F.
A warmer climate puts more stress on water supplies and exacerbates the impact of a given drought. When temperatures are higher, more water evaporates from reservoirs, vegetation, and the landscape. Research in California shows that droughts are now much more likely than in decades past to occur with above-average temperatures.
...
The most recent report from the Intergovernmental Panel on Climate Change, issued in 2013, concluded (Chapter 12, Working Group I): "Soil moisture drying in the Mediterranean, southwest USA and southern African regions is consistent with projected changes in Hadley Circulation and increased surface temperatures, so surface drying in these regions as global temperatures increase is likely with high confidence by the end of this century under the RCP8.5 scenario." (The RCP8.5 scenario assumes "business as usual" emissions.)