Japan's cherry blossoms signal warmest climate in more than 1,000 years
,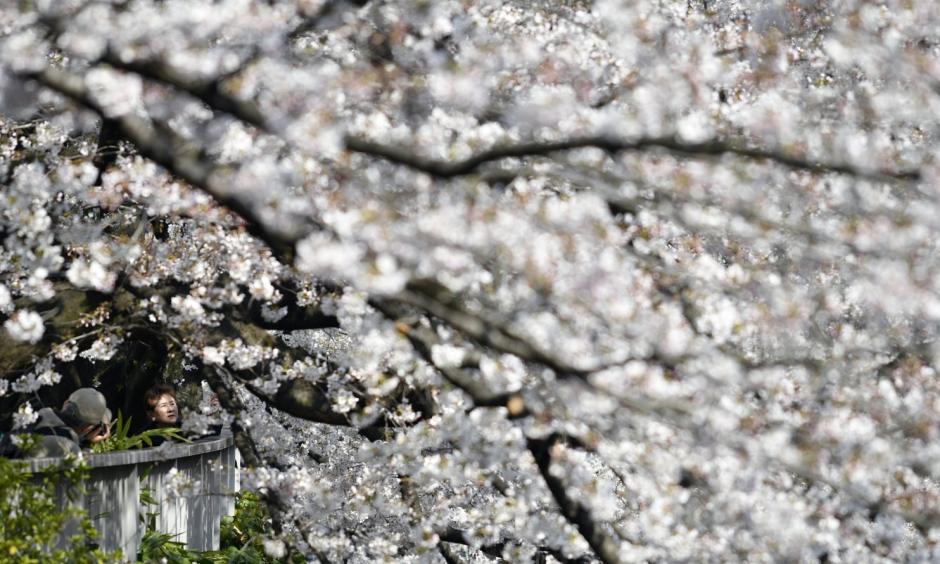 For more than 1,000 years, emperors, aristocrats, governors and monks have chronicled the flowering of Japan's famed cherry trees in the city of Kyoto. But bloom dates have shifted radically earlier in recent decades, a sure sign that the region's climate is warming and warming fast.
Yasuyuki Aono, a professor of environmental sciences at Osaka Prefecture University, has assembled a data set that compiles blossom-flowering dates in Kyoto all the way back to 800 A.D. It shows a sudden and remarkable change in the past 150 to 200 years.
From roughly 800 to 1850, the blossom flowering time was fairly stable. While the bloom dates bounced around quite a bit from year to year during April, the long-term average hovered between April 10 and April 17 (the 100th to 107th day of the year).
Data plotted by Zeke Hausfather. Data via Yasuyuki Aono.
But from 1850 to present day, the flowering has surged toward earlier dates at the rate of about one week per century. Consider that in 1850, the average flowering date was around April 17; now, it's closer to April 6.
The bloom dates have advanced as March temperatures in Kyoto have rapidly risen. While there are different environmental factors that influence the flowering dates, usually the warmer it is in March, the earlier the cherry blossoms bloom.
Aono said the estimated temperature had warmed 6.1 degrees (3.4 Celsius) in Kyoto since 1820. In his temperature reconstructions dating back as far as 800 A.D. posted online, no other period was as consistently warm as the present.