Kansas sets wildfire record 'it never hoped to see'
,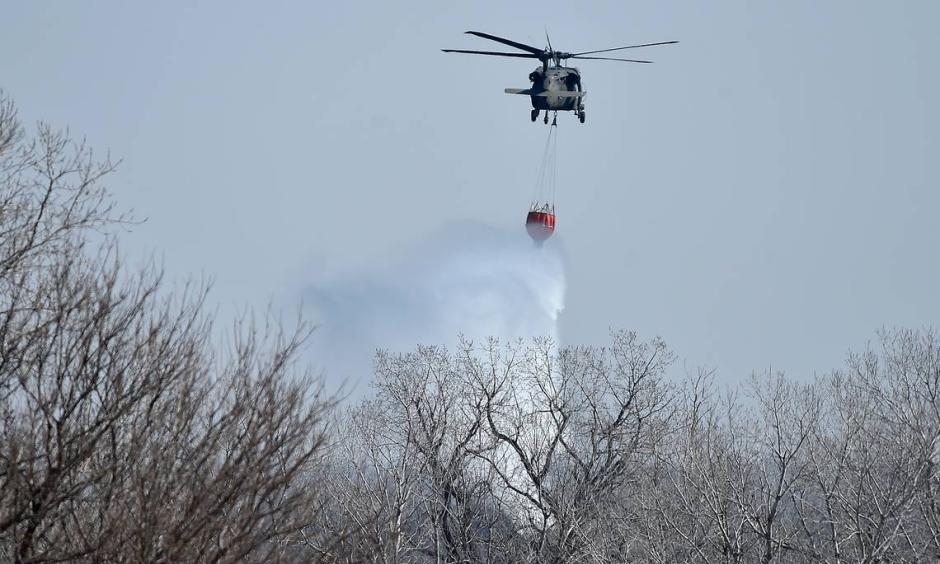 More than 500,000 acres of Clark and Comanche counties in southwest Kansas have burned in what is being called the largest single fire in the state's recorded history.
On Wednesday, the Kansas Division of Emergency Management called the record "one it never hoped to see and never hopes to surpass."
The total number of acres burned topped 650,000 around the state by Wednesday afternoon, and the figure continues to climb, officials said.
About 2,000 firefighters, some who have been working since Saturday, have fought fires in as many as 23 counties.
The wildfire was still burning in Clark and Comanche counties Wednesday, as well as in Ellis, Reno, Rice and Rooks counties. The Clark and Comanche wildfire surpassed the Anderson Creek fire, which burned 312,427 acres in Barber and Comanche counties last year.
At least 70 structures in Kansas have been damaged or destroyed, and thousands of cattle have been killed, authorities said.