Kern County fire evacuees struggle with another trauma — uncertainty
Squirrel Mountain Valley, CA
,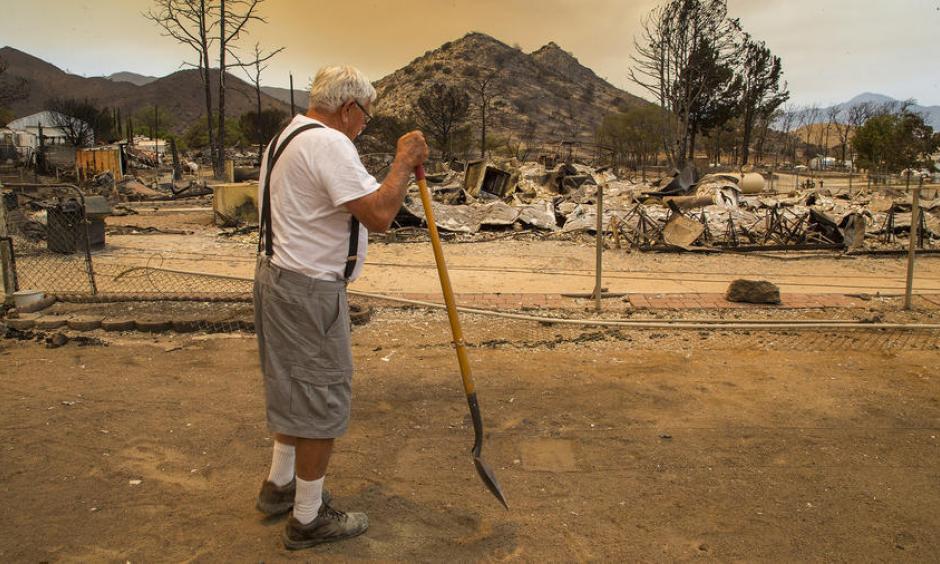 Two days after the deadly Erskine fire erupted, residents who fled a string of small towns along the southern shore of Lake Isabella waited with anxiety and mounting frustration for news of relatives and homes as the wildfire continued to burn.
The blaze, fueled by erratic winds and high temperatures, has burned in a random pattern that razed some neighborhoods and left others nearby untouched.
Fire officials on Saturday also discovered what they believed to be human remains in a burned-out mobile home in South Lake. More than 100 trailers and houses were burned in a 1-square-mile area there...
The scramble to contain the wildfire drew more than 1,700 firefighters from across California, with hundreds more on the way. Flames swept down ravines and through dry forests, leaving behind charred pine trees and pickups