At least 10 dead, more than 100 missing as wildfires ravage California's wine country
Napa County, CA
Sonoma County, CA
,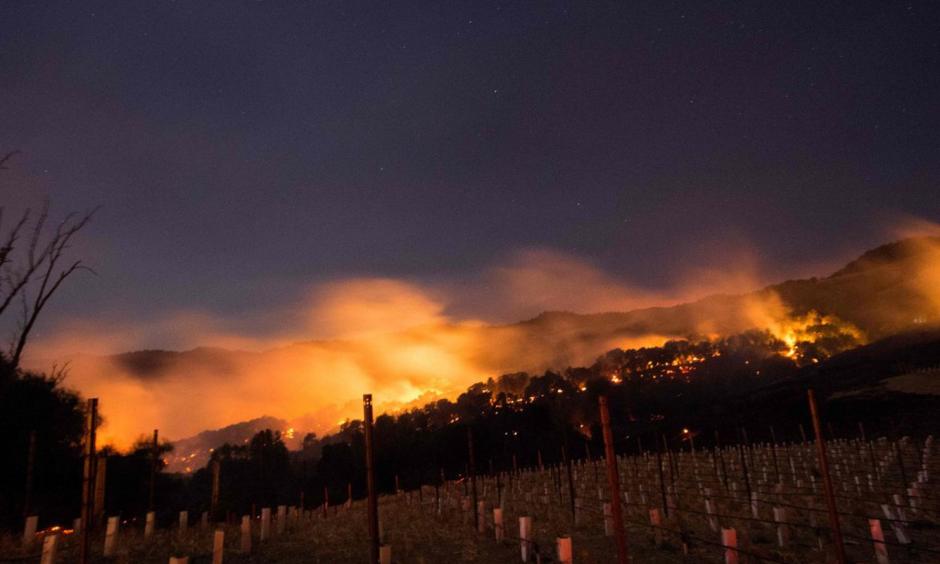 Wildfires engulfed more ground Tuesday across California's wine country as firefighters struggled to contain wind-whipped flames that have killed at least 10 people, torched more than 2,000 homes and businesses and sent more than 20,000 people fleeing for safety.
At least 15 separate blazes burned in nine Northern California counties, prompting evacuations that included patients in threatened hospitals. Efforts to contain the fires were helped some by calmer winds overnight; but emergency officials cautioned that the conditions, particularly winds that at times exceeded 50 mph, could exacerbate the wildfires in the days ahead.
Officials in Sonoma County — where most of the deaths have been reported — said late Monday that they had received more than 100 missing-persons reports, and the governor's Office of Emergency Services warned that the death toll could rise. Sonoma County spokesman Scott Alonso said Tuesday morning that authorities have found a few of the missing persons, but most of the reports are still under investigation and officials continue to receive more.
"This is really serious. It's moving fast," Gov. Jerry Brown (D) said Monday at a news conference in which he declared an emergency in seven counties. "The heat, the lack of humidity and the winds are all driving a very dangerous situation and making it worse. It's not under control by any means. But we're on it in the best way we know how."
...
The fires, which whipped up overnight Sunday, added to what has already been a severe fire season in the West. More than 8 million acres have burned in at least four states, raising questions from across the political spectrum about the connection to climate change and forest management practices.