Live updates: 'Wall of flames' leaves 2 dead, homes destroyed as massive fire sweeps into Redding
,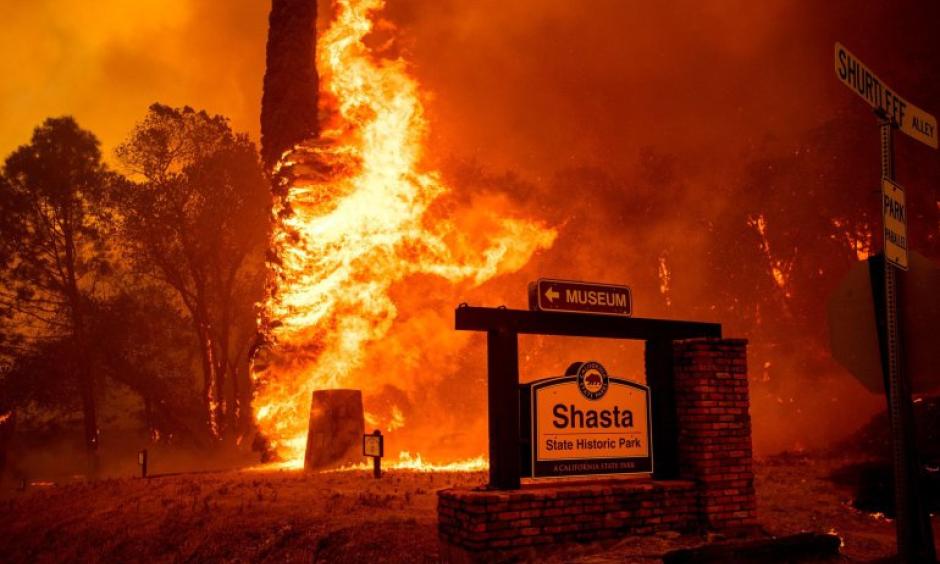 The Carr Fire in Shasta County exploded in intensity Friday morning after it jumped the Sacramento River earlier, killing two people and forcing Redding residents to flee in hasty evacuations as homes burned in the hills on the outskirts of the city.
...
"There was literally a wall of flames coming into the city of Redding," said Cal Fire Battalion Chief Jonathan Cox.
...
The National Weather Service was predicting winds moving southeast of up to 25 miles per hour in the area this afternoon. Temperatures in Redding Friday were expected to reach 111 degrees, adding to the challenges facing firefighters as they fight for control.
...
Similar to last year's devastating fires in Napa and Sonoma, the Carr Fire made its way into residential subdivisions on the west side of the city. In the Mary Lake neighborhood, at least half a dozen homes were burning Thursday night. In nearby Lake Redding Estates, all four homes at one intersection were destroyed, with a massive fire looming on the hill above and moving closer by the minute. Firefighters concentrated on keeping embers from igniting other homes.