Loss of Fertile Land Fuels 'Looming Crisis' Across Africa
,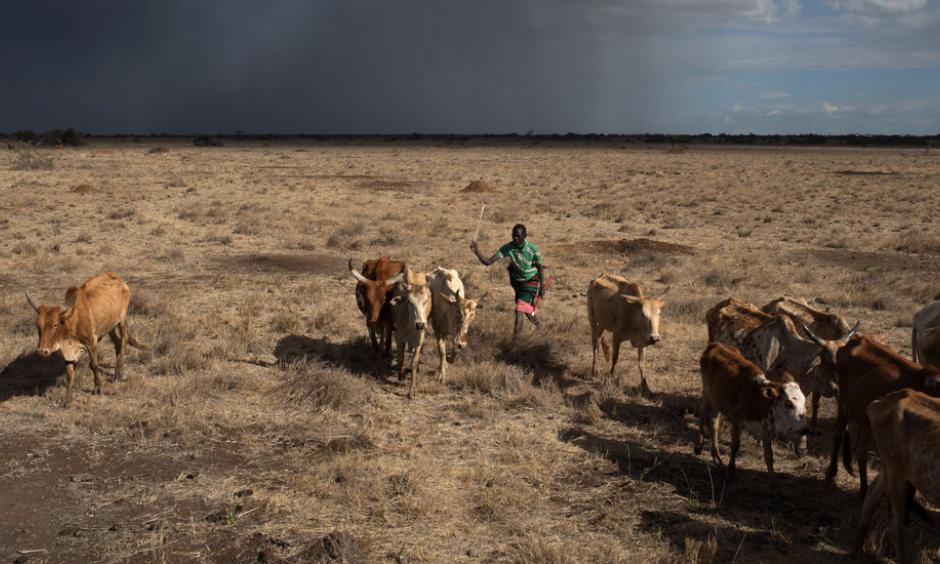 Kenya has a land problem. Africa itself has a land problem. The continent seems so vast and the land so open. The awesome sense of space is an inextricable part of the beauty here — the unadulterated vistas, the endless land. But in a way, that is an illusion.
Population swells, climate change, soil degradation, erosion, poaching, global food prices and even the benefits of affluence are exerting incredible pressure on African land. They are fueling conflicts across the continent, from Nigeria in the west to Kenya in the east — including here in Laikipia, a wildlife haven and one of Kenya's most beautiful areas.
Large groups of people are on the move, desperate for usable land. Data from NASA satellites reveals an overwhelming degradation of agricultural land throughout Africa, with one recent study showing that more than 40 million Africans are trying to survive off land whose agricultural potential is declining.
At the same time, high birthrates and lengthening life spans mean that by the end of this century, there could be as many as four billion people on the continent, about 10 times the population 40 years ago.
...
A changing climate makes things even harder. Scientists say large stretches of Africa are drying up, and they predict more desertification, more drought and more hunger. In a bad year, maybe one country in Africa will be hit by famine. This year, famine is stalking three, pushing more than 10 million people in Somalia, Nigeria and South Sudan to the brink of starvation.
But much of Africa's farmland is in danger for another, perhaps simpler, reason: overuse. Fast-growing populations mean that many African families can't afford to let land sit fallow and replenish. They have to take every inch of their land and farm or graze it constantly. This steadily lowers the levels of organic matter in the soil, making it difficult to grow crops.