Louisiana flooding is the country's 'worst natural disaster' since Hurricane Sandy, Red Cross says
,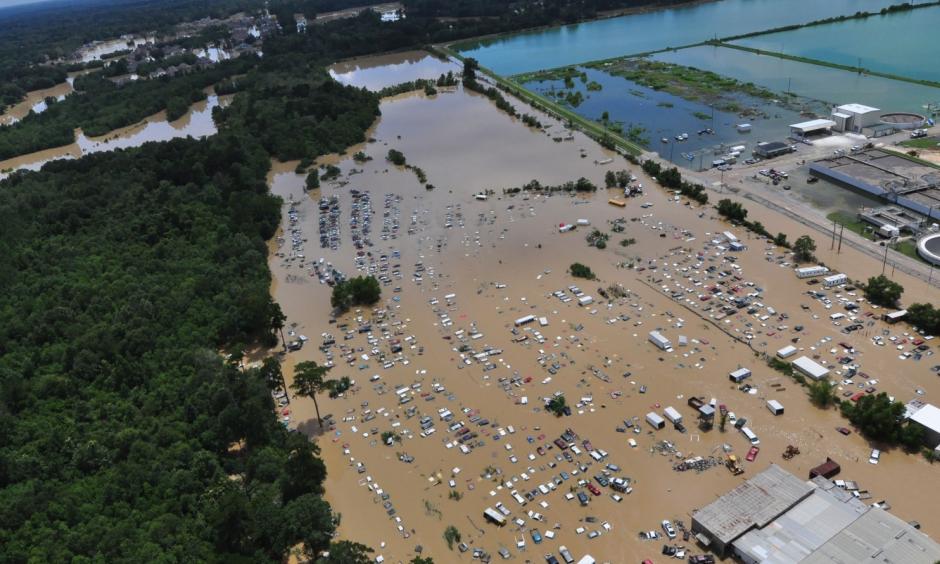 Five days into this disaster, adrenaline is giving way to exhaustion and — for many of those who left their homes amid rising water — a constant, churning anxiety about the future.
Thousands are still holed up in shelters or at friends' houses on high ground, relying on Facebook videos and word-of-mouth for an answer to the question on everyone's tongues: How bad is the damage?
...
Many scrambling to escape the water or witnessing the chaos from afar have wondered why the flooding has not gotten more widespread national attention. William W. Craig Fugate, administrator of the Federal Emergency Management Agency (FEMA), referred to those concerns at a news briefing in Baton Rouge on Tuesday, but he assured residents that the federal government was deeply aware of the scope of what happened.
"This is a very large disaster impacting tens of thousands of people," Fugate said. "Irregardless of what it may be getting in the national coverage, we know this has been a significant impact here in Louisiana."
President Obama declared the flooding a major disaster, and so far, 20 parishes have been added to that declaration, officials say. More than 70,000 people in the state have registered for FEMA assistance.