Louisiana left stunned by damage from '1,000-year' flood: 'It just kept coming'
,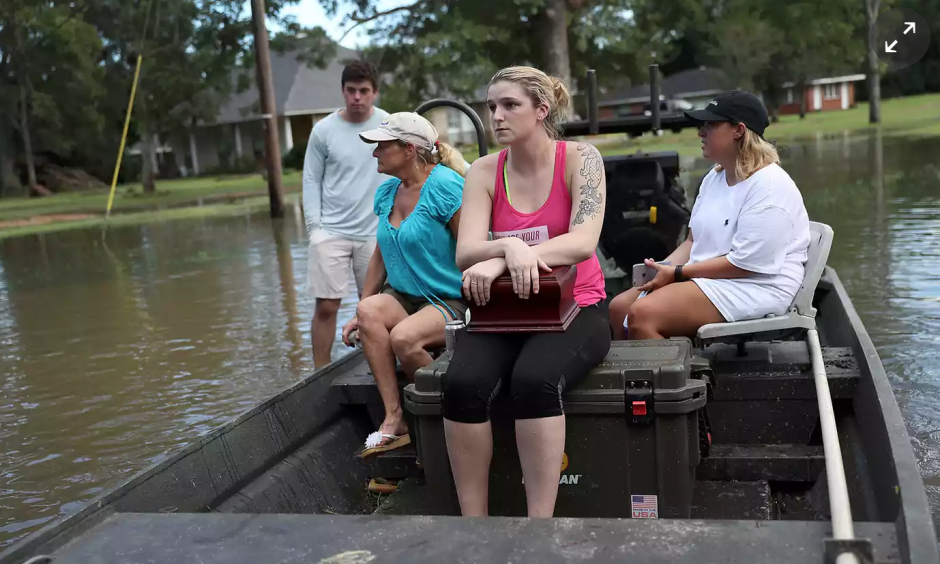 An enormous and slow-moving rainstorm has laid waste to much of southern Louisiana, which the National Weather Service has called a "1,000-year" disaster.
By Monday afternoon, more than 20,000 residents had been rescued from the historic floodwaters, and as many as seven had died.
People here stay prepared for hurricanes, and all the cataclysm they bring. But this storm did not arrive with noise and velocity; instead it unfolded over several days, sneaking up almost without notice. Then the rivers topped their banks.
...
The storm was born in the corner of Florida's gulf coast in the first week of August, when the National Hurricane Center warned it could swerve into the gulf and pick up the tell-tale spin and speed of a tropical cyclone. Instead it poked westward along the gulf coast, finally settling over southern Louisiana, where it shed up to 3in of rain an hour