Matthew's Shrieking Winds Hit Bahamas
Long Island
Great Exuma Island
,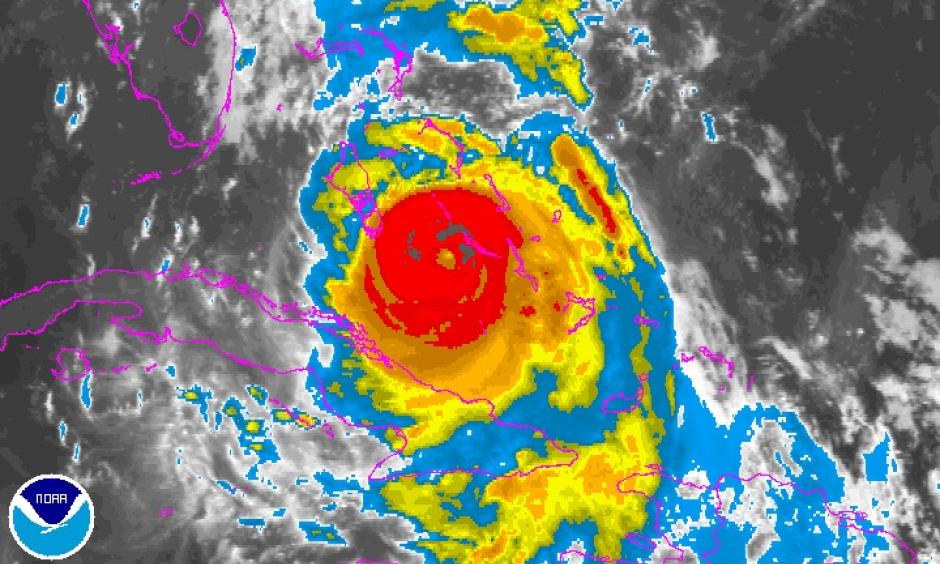 Wednesday night was a very stormy night across the heart of The Bahamas as Hurricane Matthew churned through the center of the archipelago. The worst impacts on Wednesday night were likely being felt on Long Island, Great Exuma Island, and nearby smaller islands extending to the northwest, as Matthew moved parallel to these islands and just to the west of them.
At 11 pm EDT Wednesday, winds at a personal weather station (PWS) on Staniel Cay, Exumas, located about 50 miles north-northwest of Matthew's center, were 60 mph, gusting to 67 mph. Winds in Nassau were 17 mph, gusting to 29 mph. Two weather stations on Great Exuma Island reported much higher winds, but these stations have gone offline and so the readings may not be trustworthy: Exuma International Airport (southeast at 119 mph, gusts to 144 mph) and Moss Town (south-southeast at 107 mph, gusts to 131 mph).
...
NHC predicts that Matthew will again hit Category 4 intensity by Thursday evening. The 00Z Thursday SHIPS model forecast gave an 11% chance that Matthew would intensify enough to become a Category 5 storm again by Thursday night...
If NHC's forecast were to prove spot-on, conditions along Florida's central and northern Atlantic coast could easily top anything observed in many decades