Matthew Raking Bahamas; Could Be First Major Hurricane for Florida's Space Coast
,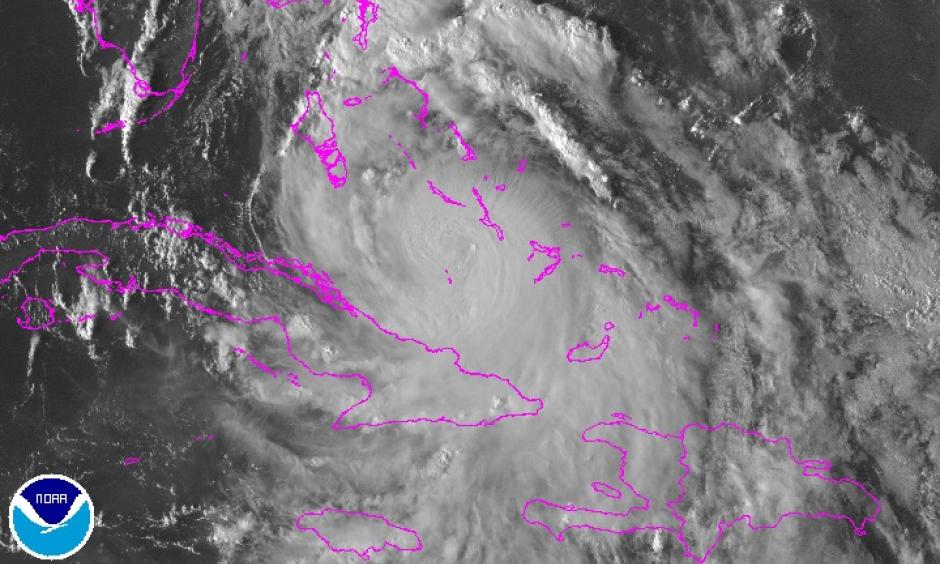 As of the 5 pm EDT advisory from the National Hurricane Center (NHC), Matthew was located about 400 miles southeast of West Palm Beach, FL, moving northwest at 12 mph. After weakening during its passage over Cuba, Matthew is gradually regaining its strength over the near-record-warm waters of The Bahamas, where sea surface temperatures of 29-30°C (84-86°F) are more than 1°C above average...
An unusual confluence of ingredients is in place that may bring hurricane conditions to the Atlantic coast of northern Florida and Georgia, a place where major hurricane landfalls (Category 3 or stronger) are surprisingly uncommon, especially this late in the season. When Florida does get hurricanes in October, they almost always move northeast from the Gulf of Mexico and strike the Gulf Coast, rather than moving west or northwest from the Atlantic.
...
Our top track models differ on the exact location of Matthew over the next several days, but they agree that Matthew will be heading on a concave track from Florida to the Carolinas that will largely duplicate the concave outline of the Southeast U.S. This makes for an extremely challenging forecast, especially from a public-safety point of view...
Regardless of whether Matthew hugs the coast or not, it will deliver a significant storm-surge threat, especially toward the Georgia coast. NHC projects that coastal inundation (water level above ground) could reach the following levels at high tide:

Sebastian Inlet to Savannah River...5 to 8 ft
Deerfield Beach to Sebastian Inlet...3 to 5 ft
Virginia Key to Deerfield Beach...1 to 2 ft