With May Record, Global Temps in 'New Neighborhood'
,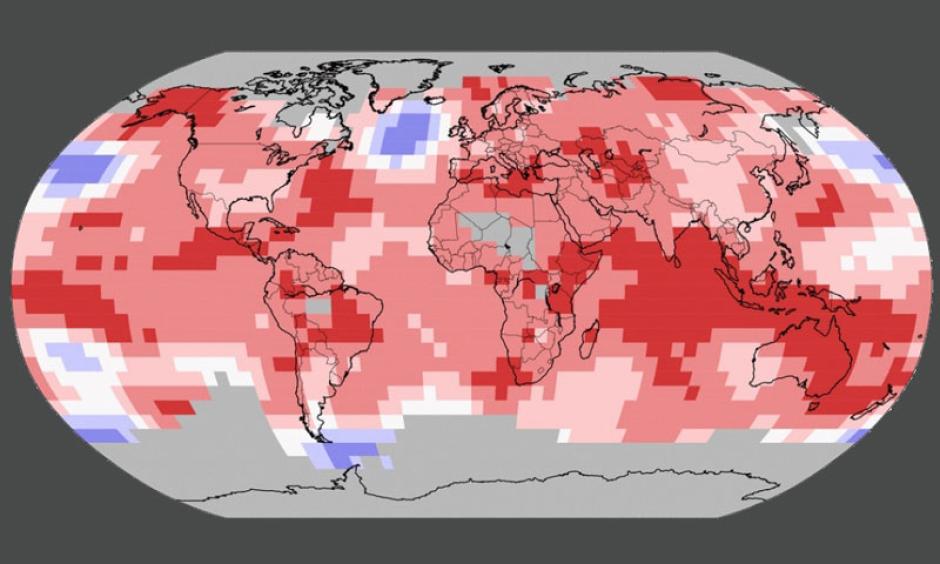 In NOAA's dataset, May was 1.56°F (0.87°C) above the 20th century average, the first month since November 2015 in the agency's records that wasn't at least 1°C above average.
"That is a very large value, the largest value in the record for May," Deke Arndt, the head of the climate monitoring division at NOAA's National Centers for Environmental Information, said during a press briefing.
NASA put May at 1.67°F (0.93°C) warmer than the 1951-1980 average. Each agency has slightly different ways of handling the temperature data and uses different baselines for comparing temperatures, leading to small differences in the temperature numbers...
To show how hot the last few years have been, Arndt compared two lists: One showing the 10 warmest months on record as of November 2013 and a second showing the 10 warmest months to date. On the 2013 list, the warmest months came from eight separate years, whereas today, all but one of the top 10 months were from 2016 and 2015. The exception is January 2007, which currently is tied for the 10th warmest month. In 2013, it was the warmest month on record.
The comparison shows that "we're in a new neighborhood now in terms of global temperature," Arndt said