A meteorological 'bomb' is set to go off along the East Coast, and dangerous cold will soon follow
,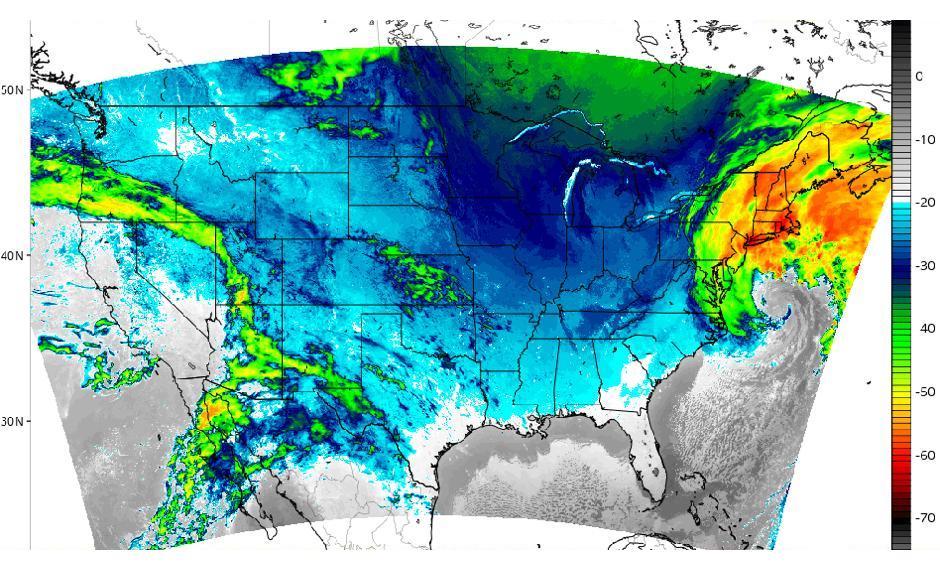 An unusually powerful storm is threatening the East Coast of the U.S. this week with heavy snow, high winds, and record-shattering cold not seen in some places since the early 20th Century — if at all.
...
Because of the cold air in place ahead of the storm, winter storm watches and advisories for this event have been issued as far south as Florida, all the way northward to Massachusetts, which is nearly unheard of.
...
Some computer models are projecting a minimum central air pressure of below 950 millibars at its peak, which would be nearly unheard of for this part of the world outside of a hurricane. For comparison, Hurricane Sandy had a minimum central pressure of about 946 millibars when it made its left hook into New Jersey in 2012.
In general, the lower the air pressure, the stronger the storm. Computer model projections show that this storm is likely to reach a peak intensity that is rarely seen off the East Coast, with a minimum central air pressure of about 950 millibars. This is comparable to the air pressure measured in a Category 3 hurricane.