The meteorology behind South Carolina's catastrophic, 1,000-year rainfall event
,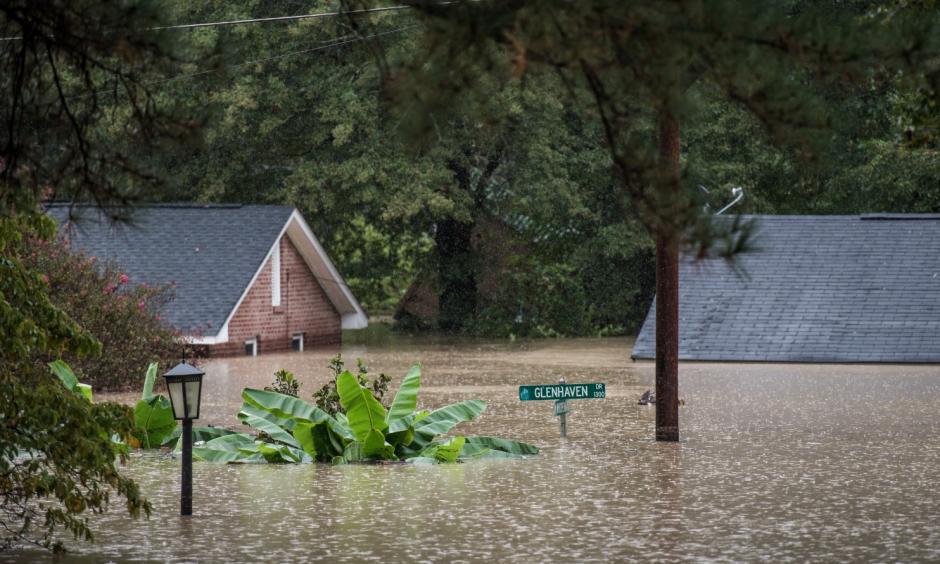 The rains are tapering off in South Carolina after a disastrous weekend that brought over two feet of rain and catastrophic flooding. Dams have been breached, rivers are at record flood stage, homes and cars are filled with water and multiple people have been reported dead in the disaster.
...
According to statistics compiled by the National Oceanic and Atmospheric Administration, South Carolina's torrential weekend rain has well surpassed a 1,000-year rainfall event — one that, on average, we would expect to see about every 1,000 years. A three-day, 1,000-year rainfall event for Charleston County would have been 17.1 inches. A four-day, 1,000-year event would have been 17.5 inches. Boone Hall Plantation, just north of Mount Pleasant, in Charleston County, reported more than 24 inches of rain through Sunday morning, which essentially blows NOAA's 1,000-year events scale out of the water.
...
Hurricane Joaquin did play an indirect role in South Carolina's weekend deluge, but there's much more to this meteorological story